Redditch hosted round 2 of the West Midlands Cyclocross league at the Abbey Stadium in Redditch on what was another dry, fast and technical course.  Riders faced a familiar course to previous years with a number of tight switchbacks throughout, some tempting logs to bunny hop (get off and walk over!) and a whole host of off camber sections which would prove disastrous to anyone who had been foolish enough to get their tyre pressure wrong- and only an absolute idiot would manage to do it 2 years in a row on that course……
There was another fantastic turnout for the club with Rosie, Nate and Ian, albeit temporarily in the case of Ian, making their 2019 cross debuts.  Mollie Cook and Samuel Boazman were first off in the combined u6/u8 race which featured some challenging uphill sections for their limited gears but both riders had strong rides throughout.  Mollie Cook managed to pick another fantastic podium place to secure 2nd overall in the U6 girls event.  Samuel finished in 13th place in the U8 boys and I am pretty tempted to send him to soft play every sunday for fear of him last in the family league placings!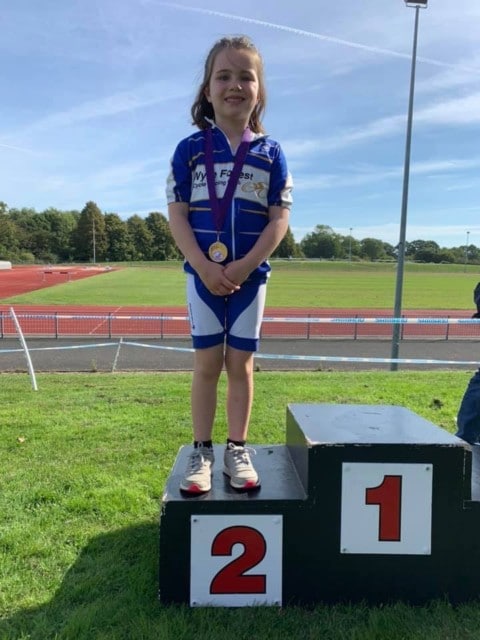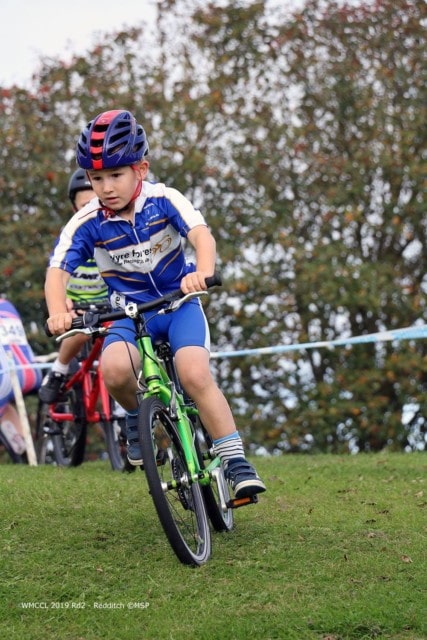 In the U10 races Jayden Cook put in a superb battling display despite feeling unwell and coming off during his race he carried on to finish in 20th place.
It was another large field in the U12 race with 49 riders starting and it is great to see how popular the sport has become over recent years through all of the categories.  Joe Greening had another cracking race going one place better than last week to finish in 9th place.  Jenson Groves produced another solid ride to finish in 19th place and Ozzy Beswick made his seasons debut to finish in 21st place, with James Saunders just behind in 26th.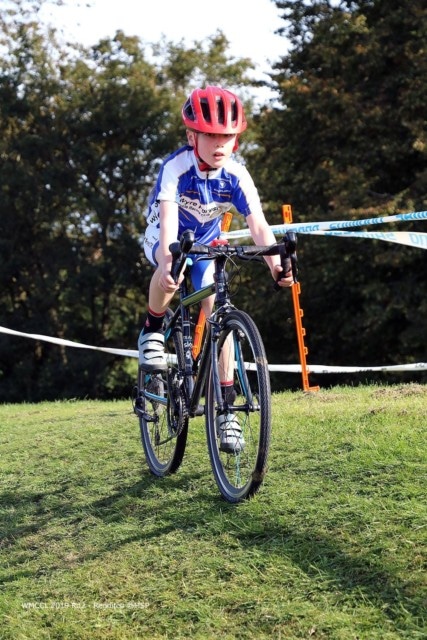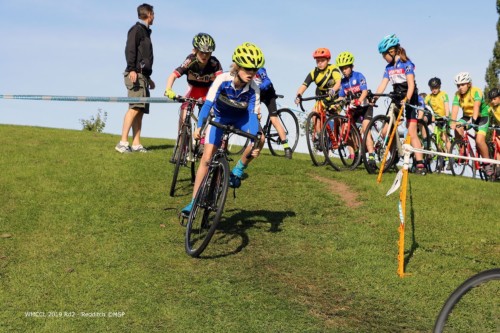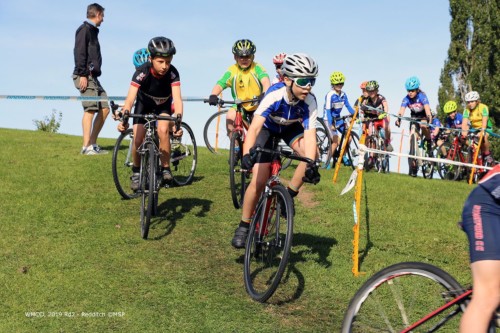 Four club riders were involved in the combined youth race with Nate Bunch finishing highest in 18th in the U16 boys place in his first race of the year, whilst Felix Forrester was highest placed in the U14 boys event in 28th place just ahead of Charlie Cooper in 29th which bodes well for the two of them riding for one another throughout the rest of the season.  Kim Greening was the sole female rider for the club in the youth race but that didn't stop her getting a fantastic podium place with 3rd overall.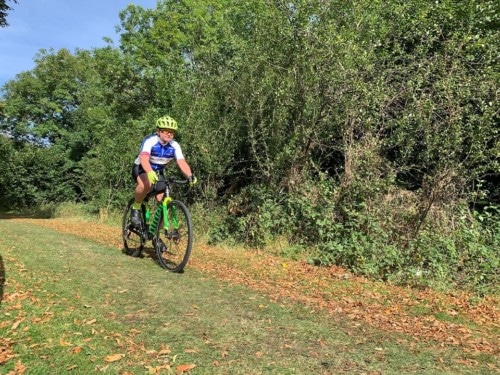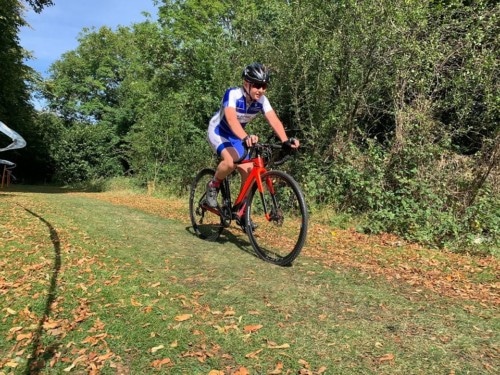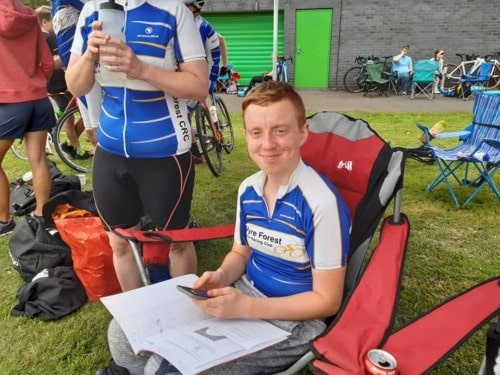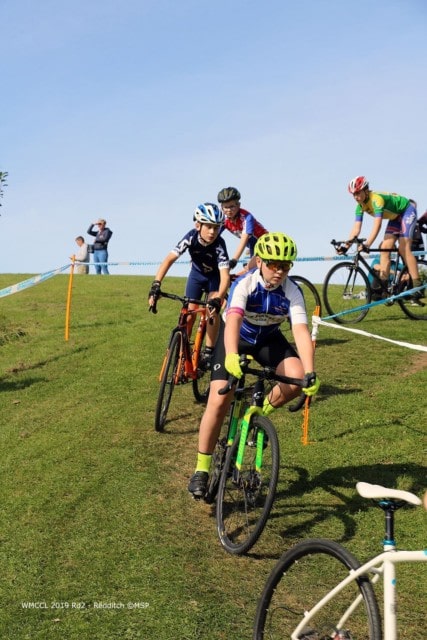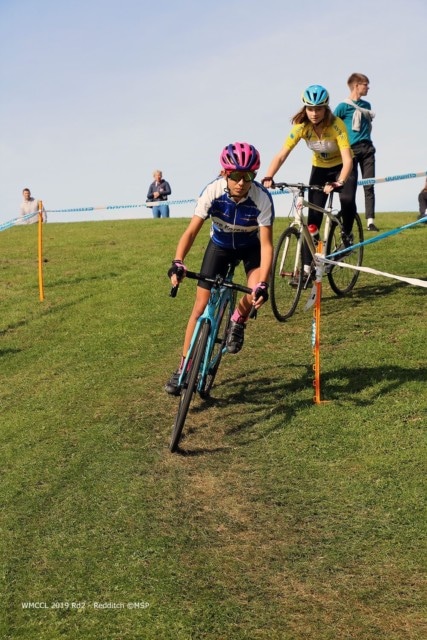 Paul Gibson had another superb ride although I am pretty sure it was down to the wager with Fiona Grimes beforehand which involved him winning swathes of home made cake for a top 10 finish.  She clearly knows the way to a man's heart as Gibbo did not disappoint and ended up in 9th place in the V50 category.  Unfortunately Mike Haddon was absent, due to University duties, so it was left to Mike Cooper to finish highest Mike on the day for the club in 7th place in the V65 category.  Ian Bunch did manage to win an award, unfortunately it was for the shortest ride of the day thanks to a freehub meltdown on lap number 2 resulting in a DNF after a strong start to the race.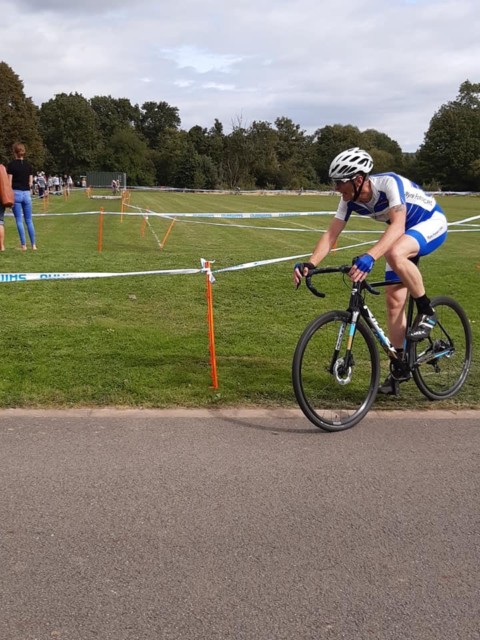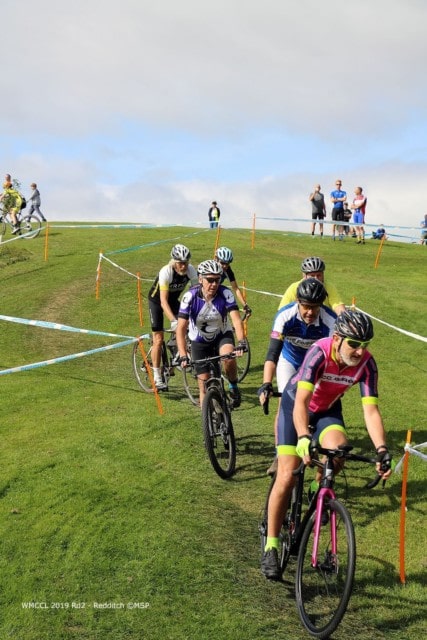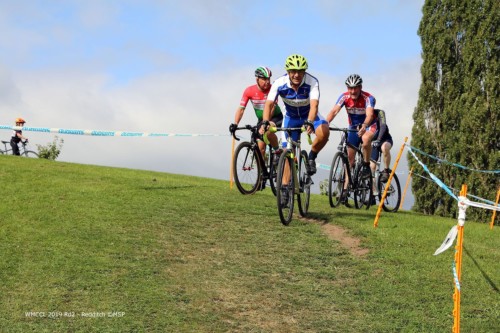 It was great to see Rosie Hopkins starting her first race of the season and she was seen eyeing up bike upgrades and was heard mentioning something about the Specialized concept store to Ian after a brilliant 2nd place finish in the V40 event.
We all know cycling is a hard sport for hard people and Rob Grimes demonstrated that in spades in the senior/V40 race.  After casually mentioning in the warm up that he had found out that he had broken his rib in round 1 and was still a bit sore he still managed to smash out another superb ride to finish in 5th place in the V40 category despite the obvious discomfort.  This was shortly followed by a trip to Russell Hall to be diagnosed with a detached rib although Ian was certain it was more likely to be a perforated eardrum that he was suffering from thanks to a certain Mrs G.  Speedy recovery Rob and chapeau!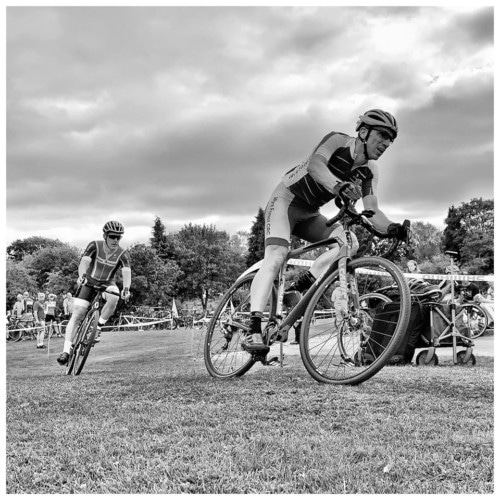 There was also an excellent ride by Martin Cooper who finished in 27th place in the V45 category during what was a fast and technical race and it is great to have him as part of our team.  In the senior category James Duncan was the top finisher with a strong ride to pick up 28th place and yes I was indeed that idiot suffering a tubeless blow out for the 2nd year running at Redditch, which was disappointing as I was having an enjoyable tussle with James early doors.
Another enjoyable days racing was had by all.
Matt