The continual rain throughout October and November contributed to a muddy and tough last two rounds of the West Midlands Cyclocross League at both Blackwell Court and Leigh Sinton respectively.
Blackwell Court
On the 3rd November Redditch R&PCC/Stourbridge CC jointly held round 7 on the Blackwell circuit in very heavy conditions which tested the strength and endurance of all riders that took part as well as the ability of cars and some vans (no names being mentioned) to get out of the car park without needing to be towed……. There was a familiar course layout with a series of switchbacks after the lap finish line, some short steep banks and the small log step, which proved particularly tricky to ride over due to the very muddy section before it and there was the usual boggy drag up from the bottom halve of the course.
As usual there were many highlights from the days racing but one incident stood out in my mind for sheer amusement.  We all know that the club is very lucky to have some of the loudest supporters in the WMCCL and the undoubted highlight from our latest contribution was during the veterans race which proved that if you just keep randomly shouting "come on Dave, come on Mick, come on Burt" loud enough and often enough then eventually there would be at least one rider called Dave to milk your support!  I'll leave club members to guess who the culprit was and for once it wasn't the usual suspect.
As is the norm the combined U6/U8 race started the days racing off at 10am.  Mollie Cook had a great ride picking up another superb 1st place and is now locked in a superb and tightly fought battle for the overall standings with one of her fellow Stratford CC competitors.  In the U8 race Samuel Boazman finished in 13th place in his category.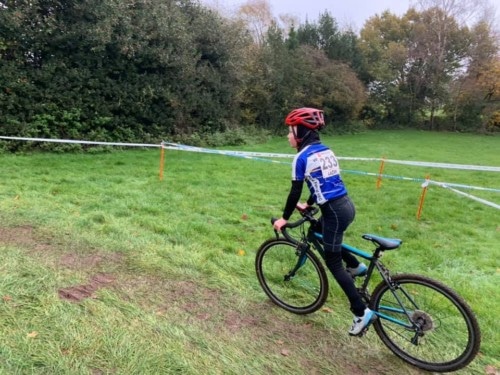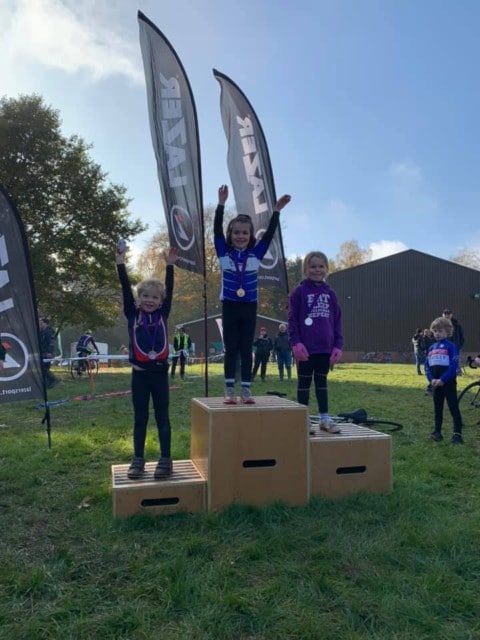 In the U10 boys race George Gregory was the highest place finisher with another strong rider to finish in 15th place with Jayden Cook finishing in 26th place in what was another hghly contested race that featured 36 riders at the start.
Joe Greening continues to have a really strong season and picked up another great 12th place finish in the U12 boys event in a race with 40 starters and was closely followed by James Saunders in 19th place who is also having a really good season so far.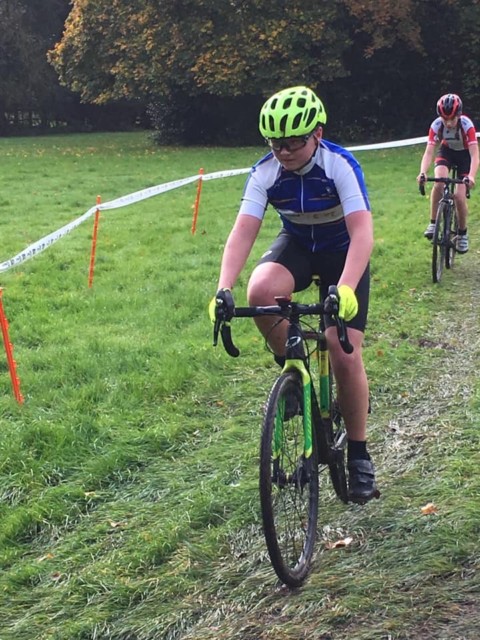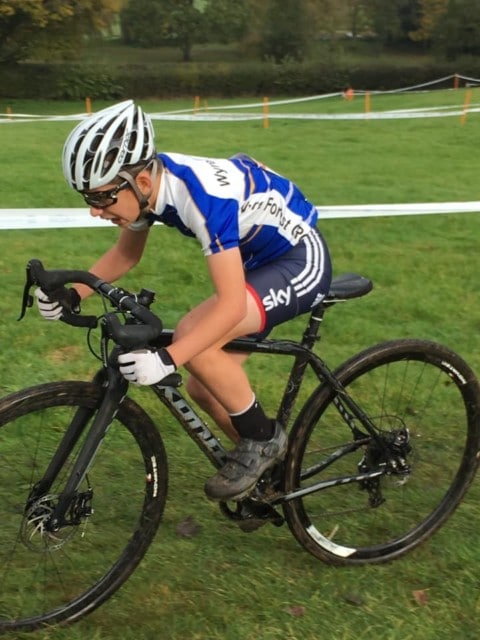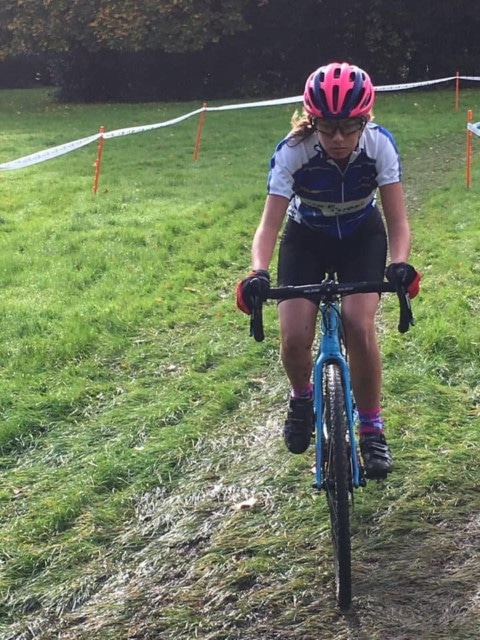 Charlie Cooper and Kim Greening were the only two club riders in the youth event and the course was a real challenge given the length of each lap and the extremely tough uphill drag but both riders had strong rides once more with Charlie finishing in 26th place and Kim gaining another podium in 2nd place.
The two Mikes were involved in the senior race with Mike Cooper continuing his excellent form to finish highest and pick up 4th place in the V65 category despite having time to engage in some friendly "banter" with the commentator who accused him of not trying hard enough because he looked like he was enjoying it to much.  Mike Haddon, never one to be accused of looking like he is enjoying a race too much,  finished just behind picking up 22nd place in the V55 category.
Rosie Hopkins continues to fly the flag for the senior ladies and despite her usual pre race doubts about her own bike handling capabilities in the mud went on to have another superb ride finishing with another top 1o finish in the V40 category.
In the senior race it was another fantastic turnout with 109 riders taking to the start line.  Rob Grimes was once again in great form and produced another superb display of skill and strength to pick up 4th place in the V40 category.  Martin Cooper continues his push towards the top 20 in the league standings for his category and had another excellent ride to pick up 22nd place in the V40 category whilst I ended up in 31st place in the senior category after a pretty average ride.
Leigh Sinton Fisheries
Malvern CC hosted round 8 of the league at a brand new venue at Leigh Sinton on remembrance Sunday, which provided all riders with a poignant backdrop to the days events and a chance for everyone to show their respect during two minutes silence to remember those that have sacrificed so much for their country during conflict.
As expected the course, which Evie Richards had helped to design, proved to be one of the most challenging of the season with some seriously steep banks, cambered sections, technical single track and tough grass sections which were under significant amounts of water and mud.  Whilst it was challenging for the most part it was also really great fun and different to many of the usual courses in the league.
It did however prove really challenging for the younger riders who did well to complete more than a single lap in their allotted time, in a race which tested both their handling skills and their parents nerve given the proximity of the cambered sections to the small lake!  Mollie Cook was on fire once more in the U6 girls event finishing in 1st place by some distance over her nearest rider.  Thomas Boazman took part in the boys U6 race and battled round before deciding it was all to much for him to finish in 10th place.  In the U8 race Samuel Boazman finished in 12th place.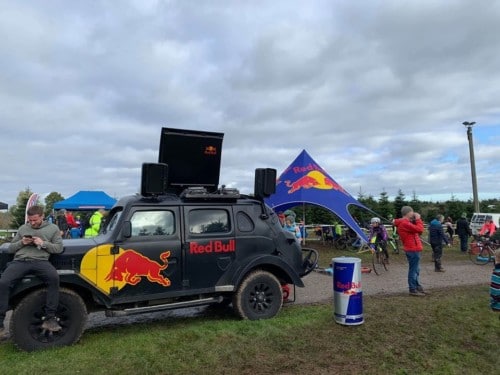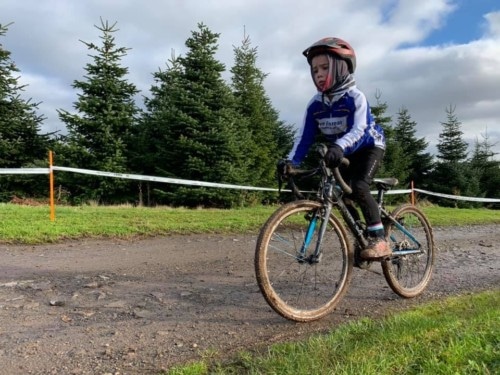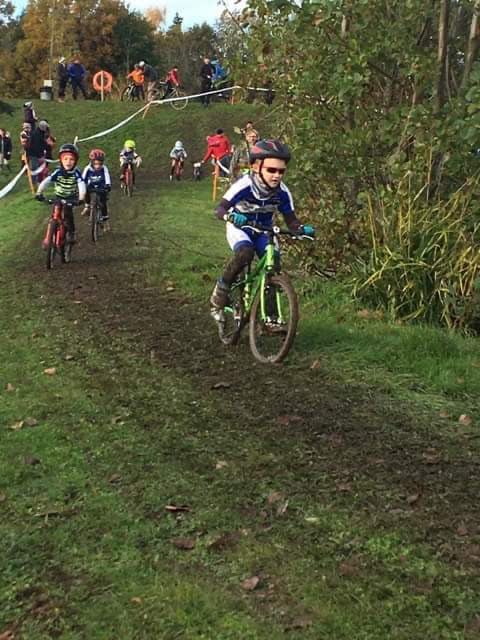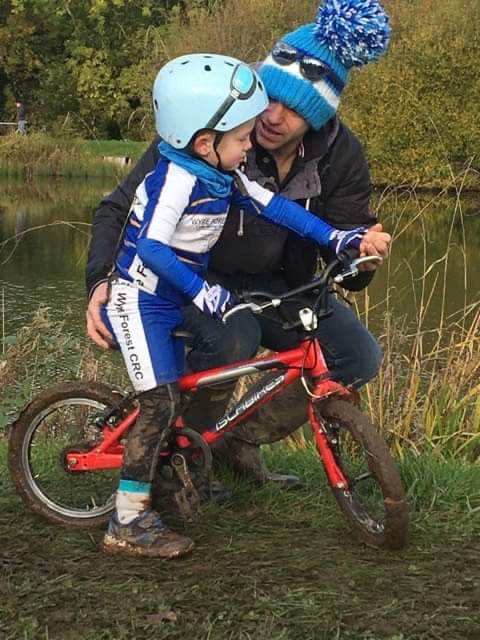 Jayden Cook had a cracking race in the U10 boys category and finished in 14th place overall from 35 starters.  In the U12 event Joe Greening was the highest placed rider again picking up 13th place in his category, whilst Ozzy Beswick had the chance to make a rare cross appearance picking up 31st place in the same event.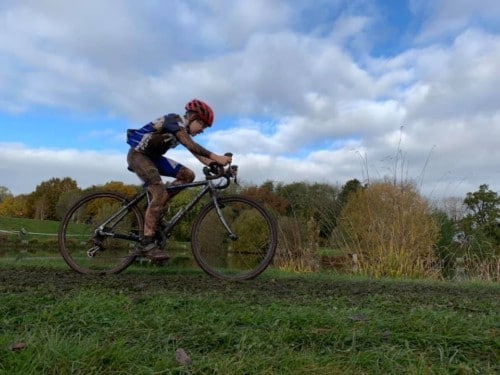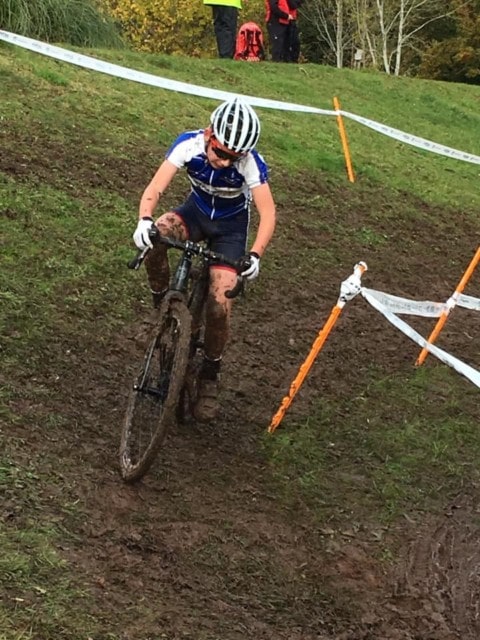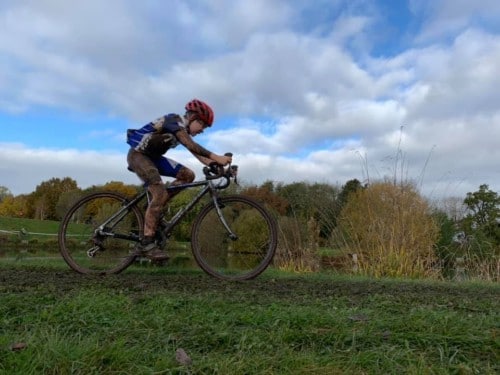 The youth riders had a particularly tough race once more on the full circuit during one of the longer courses so far this year.  Charlie Cooper continues to have a really great first season and picked up 21st place in his category.  Kim Greening had a superb ride and picked up another podium finishing 2nd in her podium.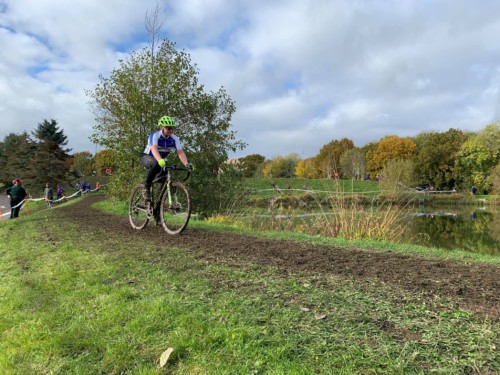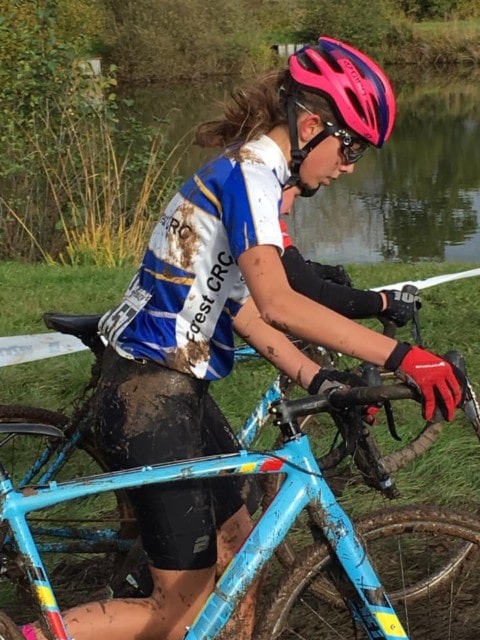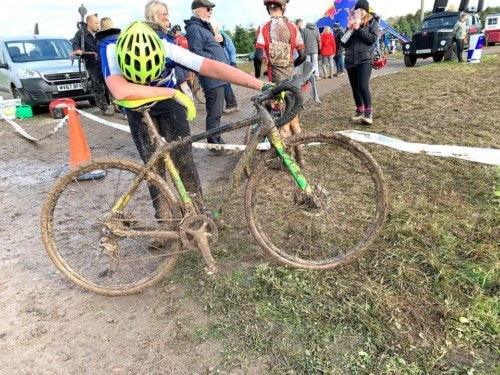 No veteran riders were in action this week and Rosie Hopkins was the sole female rider in a race which was, as expected, won by Evie Richards by some distance.  It was another good ride by Rosie in conditions that tested all riders and she picked up another top 10 finishing in 7th place.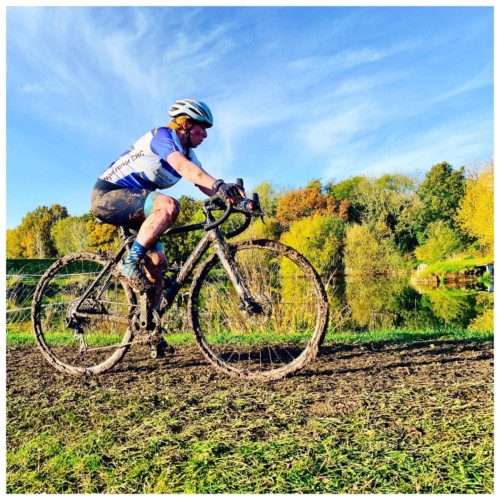 In the senior male race Rob Grimes was again the highest placed club rider, but finished lower than usual in 8th place, on a course that he would have fancied in drier conditions.  However, most of us mere mortals would be delighted with 8th  which just goes to illustrate what a superb season Rob is having.  Martin Cooper continues to get stronger and stronger each week and clearly enjoyed himself after virtually declaring his undying love for the course afterwards after finishing in an excellent 19th place in the V45 category, whilst I finished in 27th place in the senior category.