There can be little doubt that cyclocross was the overall winner this weekend following what was a brilliantly successful debut for the club in hosting an event at Stourport for round 9 of the West Midlands League.
Huge thanks must go to the dedicated efforts of both Mike Haddon and Mike Cooper who were instrumental in making it possible and also to whole host of willing club members (you know who you brilliant people are) that turned out in force both in the run up to the event and on the day itself.  Whether it was prepping the course beforehand, setting up on the day, manning parking, signing on, acting as the official club photographer or providing in house cakes that Mary Berry would be provide of everyone showed what a great spirit there is in the club and ensured that it was a brilliant start to Stourports life as a cyclocross venue.
Backed by a beautiful sunny autumn day riders were treated to a fast, tight and technical course which made expert use of the limited grass available and also threw in a really challenging and muddy middle section which was arguably quicker to run through rather than cycle and served to remind everyone that cross is after all a sport about mud, despite the dry conditions so far this year.
The club was superbly represented with a bumper entry of 20 riders taking part across all categories and a special mention must go to the senior and veteran riders who made their cyclocross debuts, some of whom have loved it so much that they have already entered the regional championship!
The combined U6 and U8 race kicked off events and despite some nervousness, mainly from parents, about their children's ability to use their brakes given the sprint start on the track down into a sharp left hand turn, everyone got round safely and took part in what was a hugely entertaining race. Mollie Cook had another storming ride and powered through the field to pick up another podium finishing 2nd in the U6 girls category.  In the U6 boys category Samuel Boazman finished in 7th place but seemed more concerned with the supply of Haribos before Helen came to the rescue.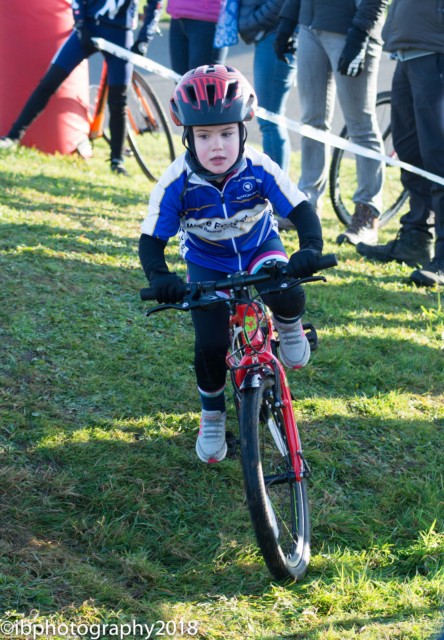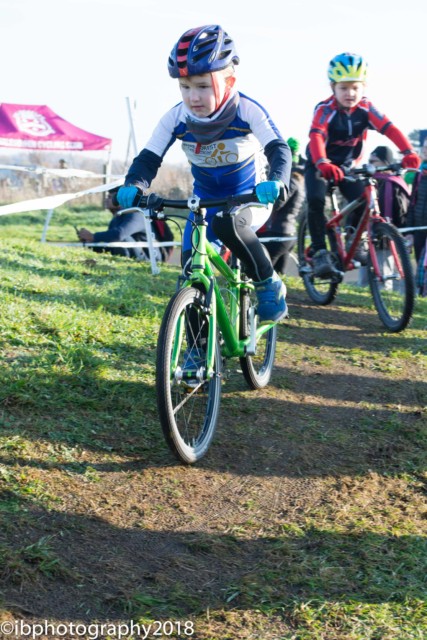 Three club riders took part in a fast and highly competitive U10 race and the field of 36  riders combined with the tight switchbacks down by the club house made for exciting racing. Daniel Philpotts finished highest in 13th place, with James Saunders just behind in 14th and George Gregory in 18th.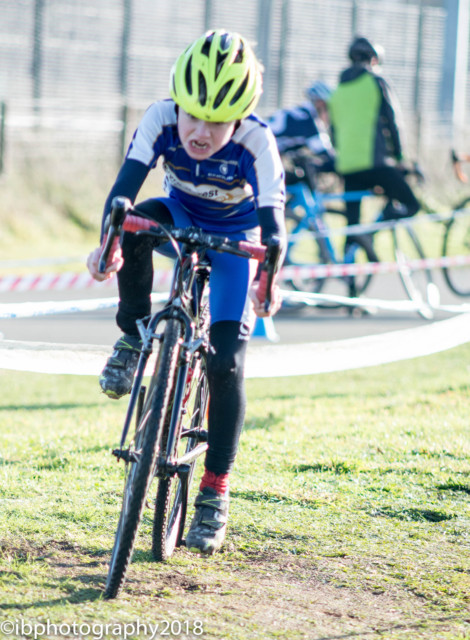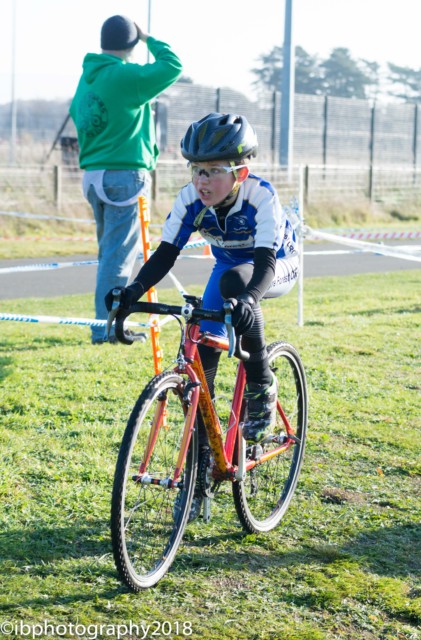 In the U12 race Felix Forrester and Joe Greening picked up another set of top ten finishes and continued their closely fought battle with one another with Felix just pipping Joe to finish in 8th, followed by Joe in 9th.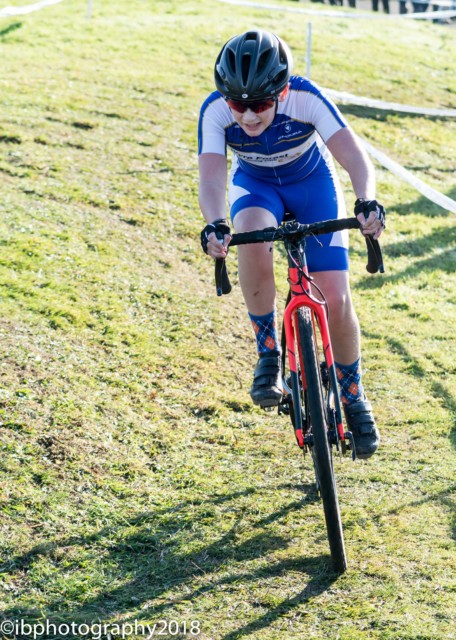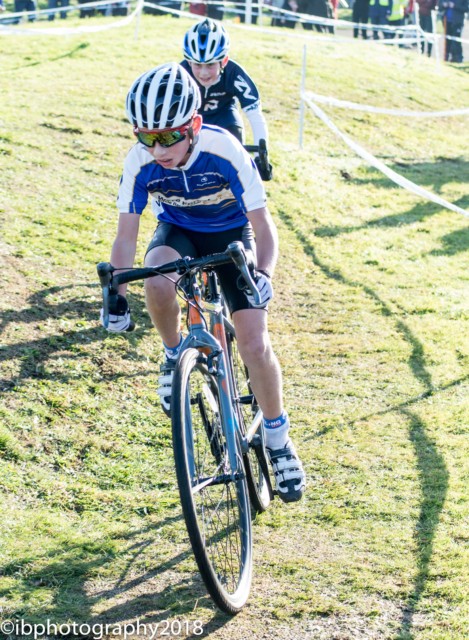 In the combined youth race 64 riders started the event and the highest place club rider in the U14 girls category was Posie Forrester who secured another podium place  with a 3rd place finish and continued her brilliant form so far this season with fellow club colleagues Kim Greening and Hannah Phillpotts closely behind finishing in 7th and 10th respectively.  In the U16 boys Nate Bunch finished in 25th place.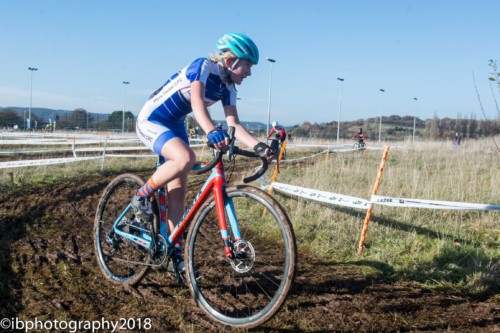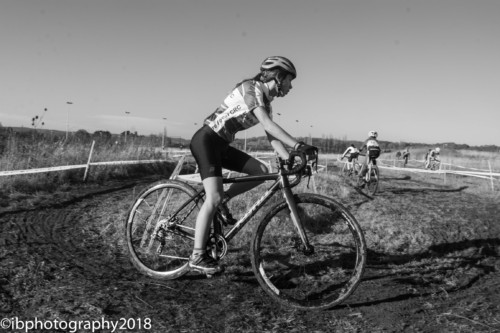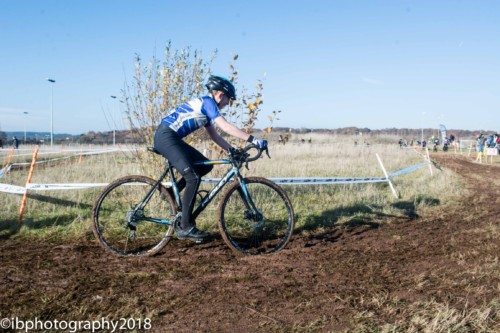 Mike Haddon was overseeing affairs throughout the day, and generally dreaming about how to turn Stourport into a national trophy venue and considering whether floodlit cross was a real thing, which meant that Paul Gibson was left to fly the blue and white flag in the male V50 plus category.  The  usual gritty ride followed from Paul, clearly a photogenic man and a favourite with the cameras given the number of  dramatic photo shots that have appeared online since Sunday.    Paul picked up a superb 14th place finish in the end and is edging closer to the top 10 finish he deserves.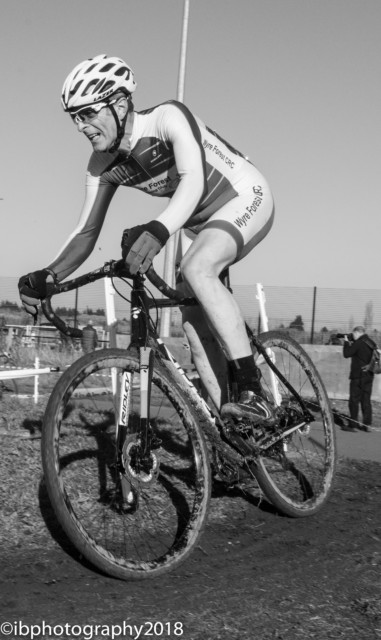 In the women's race there were three club riders taking part, a record number over recent years, and huge congratulations must go to both Ruth Greening and Helen Delves who made their racing debuts and clearly loved every minute of it judging by the looks on their faces mid race.  It is worth noting however that Helen was less than responsive to Ian Bunch's suggestion at one point that there were still 12 laps to go- in the words of Blackadder I think the phrase rhymed with clucking bell.  Rosie Hopkins finished highest to pick up 3rd and a podium in the V40F category, Ruth Greening picked up 5th in the senior category and Helen Delves 4th in the V45F race.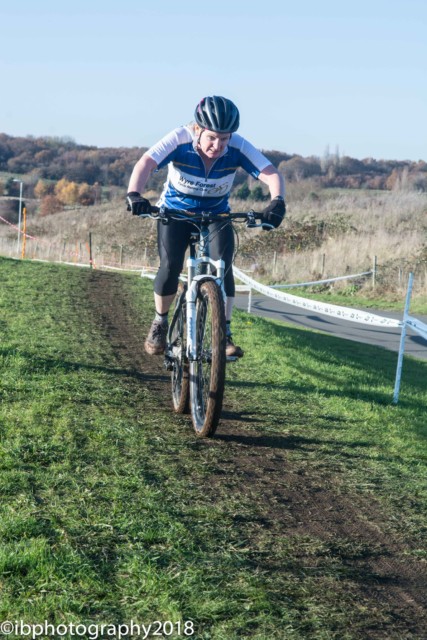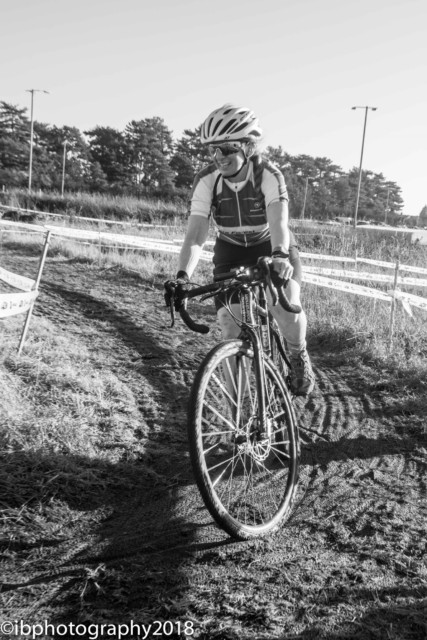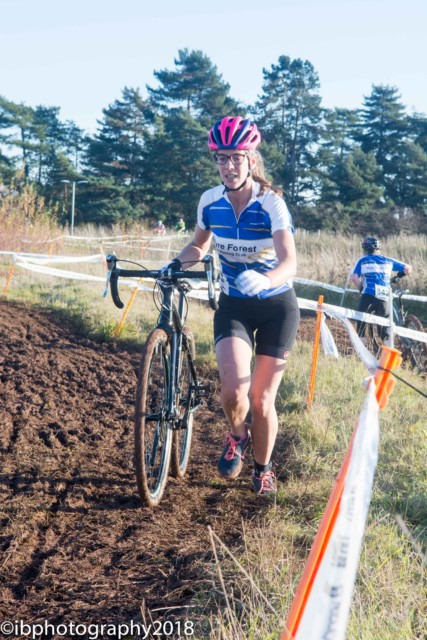 In the senior race 96 riders took to the start line and another record entry of 5 club riders with debuts from Thomas Forrester and Owen Phillpots adding to their families tally of enties on the day.  Given the home venue the pressure was clearly on star man Rob Grimes to deliver and he did not disappoint with another brilliant ride to pick up 4th place in the V40 category, Owen Phillpotts picked up an excellent 24th in the same category despite being on his mountain bike, Gary Short finished in 26th place and Thomas Forrester finished in 21st in the V45 category.  In the senior category I managed to just squeeze into the top 20 for the first time in a while.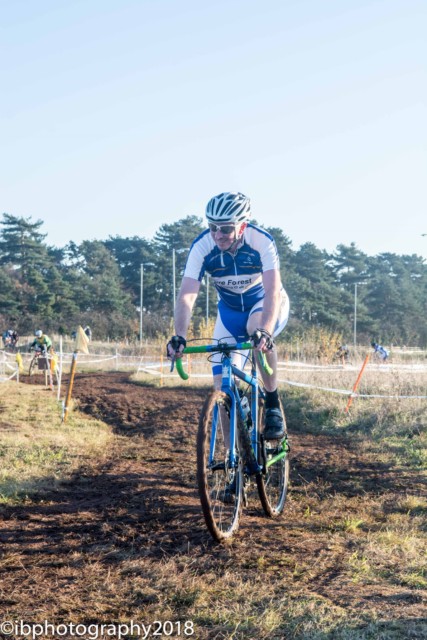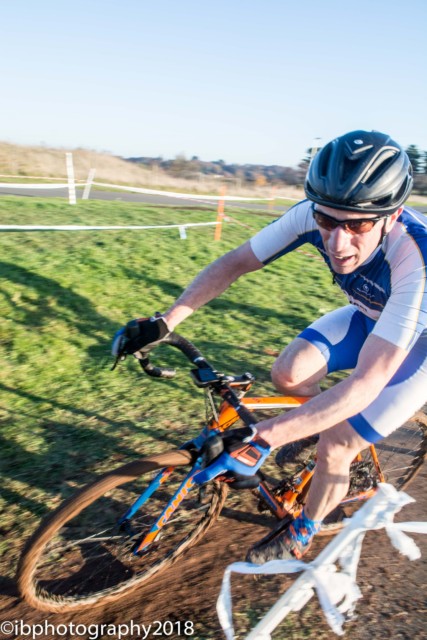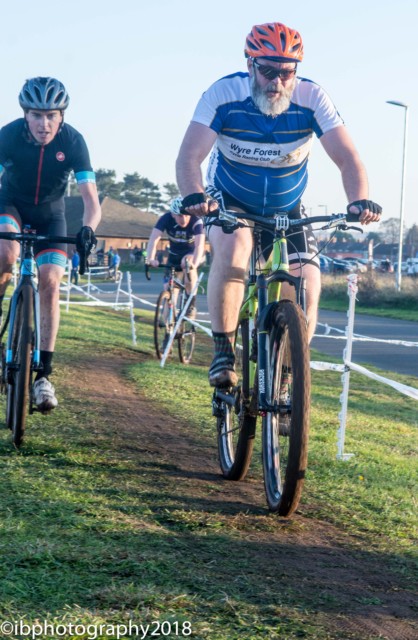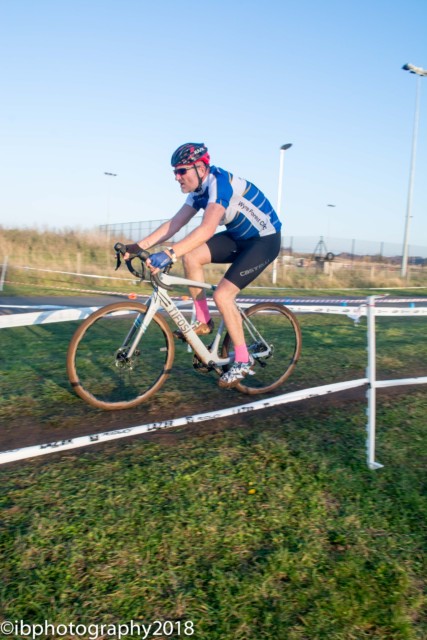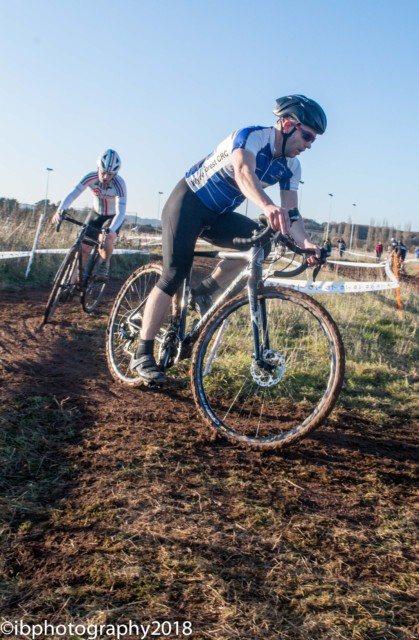 All in all a brilliant day for everyone involved and a privilege to be part of the club.