"Look at them all loving the Warwickshire toothpaste" was the shout over the tannoy by the race commentator and nothing could have captured the scene that lay before us any better.
Round 4 of this year's cyclocross league did indeed provide riders a filthy and fast mud fest that was thoroughly enjoyable and tested riders skills to the max.  The Heart of England round, hosted by Solihull CC, served up its familiar course menu with a series of tight switchbacks and steep banks at the start followed by some uphill gravel drags and technical single track through the woods with a sandpit chucked in for good measure for the older riders.  The weather however made the course particularly challenging this year after what has felt like one continual month of rain and despite Mr Bunch's insistence that nothing beats disc brakes it was interesting to see so many riders burn through their pads and have to finish by using their feet as replacement braking device- a fate that inflicted our very own Mr Gibson in the veterans race.
First off were the U6 and U8 races. On reflection in probably wasn't the best weather or course for Thomas's first race, especially as he had turned up in his best shoes, but I decided he was four years old next week so might as well get on with it and toughen up – I was tempted to start quoting Rule No 5 to him.  I was therefore pretty relieved to see him actually go and enjoy himself and make it round to finish in 10th place.  In the U6 girls race Mollie Cook had another superb ride, made even better by the fact that she crashed mid-race, and still got back on her bike to pick up another podium place and continue her great form finishing in 2nd place.  In the U8 Boys race Samuel Boazman was the only club rider taking part and finished in 15th place.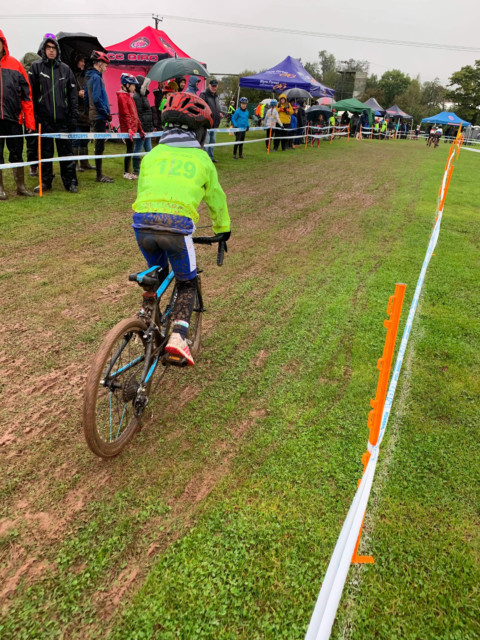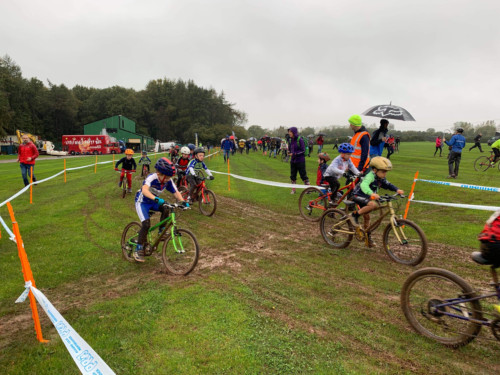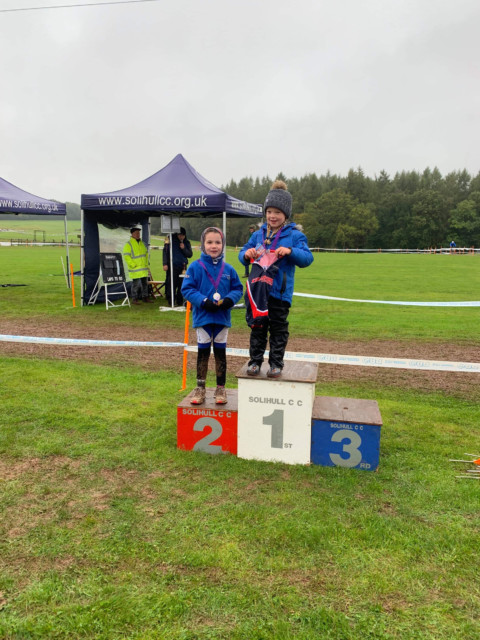 There was another fantastic turnout in the U10 race with 31 riders taking part. George Gregory finished highest for the club in 14th place and was closely followed by Jayden Cook in 18th place with both riders having another good race to add to a strong start to this year's cyclocross campaign.  Joe Greening clearly enjoyed the muddy conditions in the U12 boys race and produced another strong ride to pick up 10th place from 40 starters with James Saunders just behind in 18th place.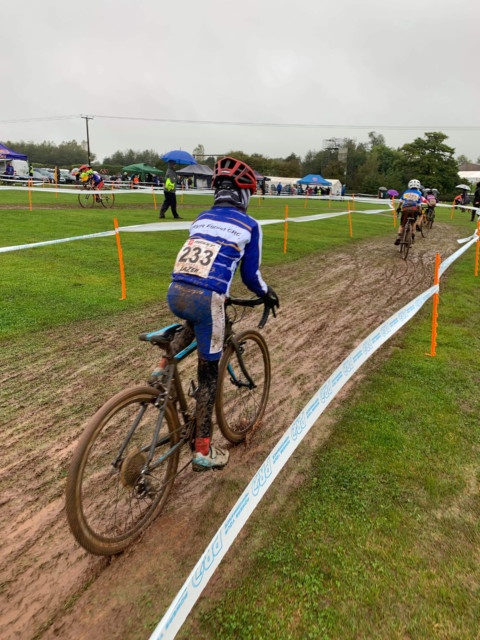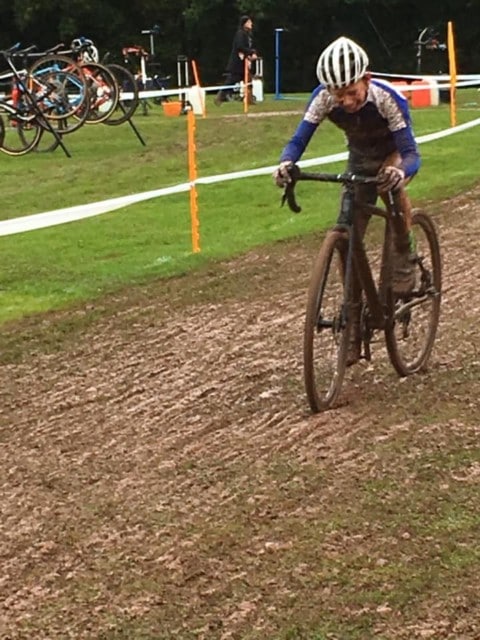 There was a smaller youth contingent this week due to various other commitments with only Kim Greening taking part from the club in the girls category and Charlie Cooper in the boys but they made up for the limited company with two great rides with Kim picking up another podium place with a brilliant 3rd place finish in the U16 girls event and Charlie having a strong ride to finish in 23rd place in the U14 boys.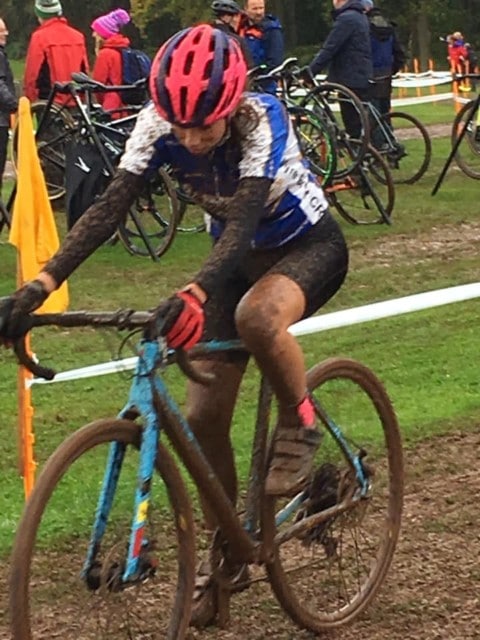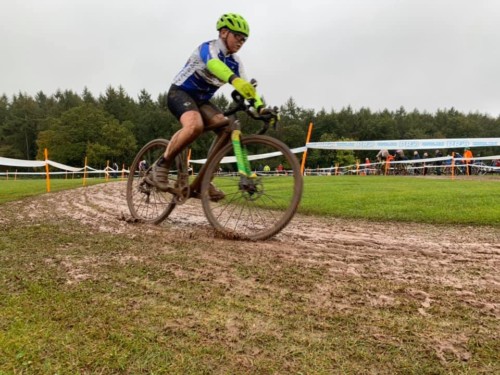 In the veteran 50 plus race Paul Gibson was the highest placed finisher from the club with another strong and consistent ride picking up 15th place.  This was despite the continual abuse that we appreciatively sent in his direction from the comfort of the club gazebo after he started  banging on about having run out of brake pads.  Who needs brakes?? It's not like there were any downhill section with sharp bends and trees for company or anything……
Mike Cooper had a strong ride in the V65 vategory coming home in 5th and rightfully celebrated afterwards with copious quantities of delicious home-made cake.  Mike Haddon has a good ride this week, or at least he thought he did, but bad luck/mild incompetence struck when he realised after finishing that he had forgotten to put his timing chip.  At the time of writing the report he is still awaiting the jury's decision as to whether he gets a finish time or not. Not sure what luck next Sunday will bring but if you were planning on being in the Newport Shropshire area Sunday then I would suggest giving it a miss just in case!

In the women's race Rosie Hopkins was unfortunate to suffer a 1st lap puncture which was desperately disappointing given her fantastic form so far this year but will bounce back quick enough.
The senior and vets 40-49 race was the final event of the day with a large 122 rider field taking to the start for what was a complete mudfest by that point in the day. I was the only senior rider this week and after a truly horrendous start getting stuck behind a small crash battled round to finish in 28th.  Martin Cooper had another strong and consistent ride in the V45 category finishing in 27th .  Rob Grimes was the main man once more and clearly loved the conditions and had one of his strongest rides so far coming home in 4th in the V40 category, where he was energetically greeted by a four legged creature that I think was a dog but it was tricky to tell by that point in the day as they were caked in mud.
Another enjoyable days racing. Beats washing the car.