Stratford CC hosted round 3 of the West Midlands cyclocross league at the familiar Johnson's coach venue on what was another warm and sunny day of racing.  Despite the benign weather conditions on the day the course however was anything but thanks to the almost week long rain that had fallen, which had turned the course into a mudfest which tested the capabilities of both rider and machine in equal measure.
Over recent years the course has seen some very fast and technical racing due to a number of short sharp descents and tight switchbacks.  This time round riders never got the chance to pick up any speed and each race ended up being a test of strength and physical and mental endurance combined with an unhealthy dose of running!  It was therefore little surprise that 3 club riders failed to finish due to mechanicals, including two wrecked rear mechanisms, along with multiple other DNFs from others club riders throughout the day.
The U6/U8 race kicked off the morning and the riders did well to complete two laps of the course in their ten minutes given the tough uphill start.  Samuel Boazman found it tough going in his race and ended up in 20th place.  Mollie Cook had another very strong ride to pick up another brilliant podium finishing 3rd in the U6 girls category.  The two of them then seemed to have much more fun collecting the various worms that had attempted to avoid drowning in the mud for the remainder of the morning.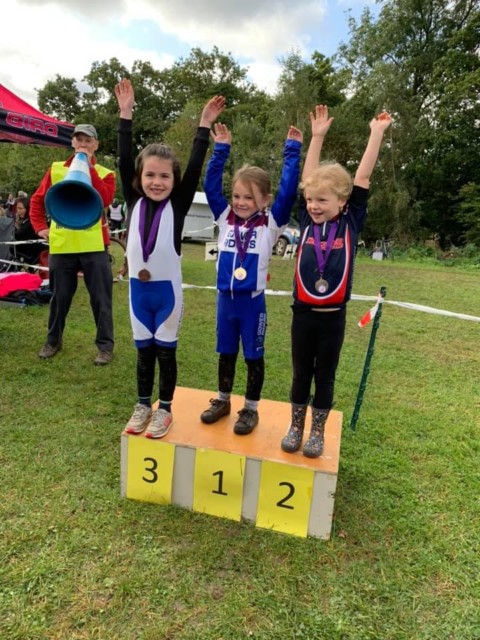 In the U10 race George Gregory had a great ride to finish in 22nd place in a bumper field of 49 riders and was closely followed by Jayden Cook in 32nd place who is enjoying a great start to his season so far.  In the U12 race there was another large and talented field of 45 riders which took to the start line.  Joe Greening was the highest placed club rider and had a storming race to finish in 12th place with James Saunders also putting in another great ride to finish in 21st place.
In the youth race there was no Nate Bunch as he had managed to pick up a sore throat after attempting a Park Run the day before, a timely reminder to all of us about the dangers of running…..  However, there were the familiar faces of Alex, Charlie, Posie and Kim to represent the club with all three riders battling superbly throughout.  Posie Forrester was desperately unlucky suffering a broken rear mech on her last lap and had to finish the majority of it by running round with her bike, which made her 4th place finish even more impressive especially as many riders would have simply given up at the point.  Kim Greening finished just behind Posie to secure a great 5th place finish.  In the boys category Alex Brown finished in 21st place in the U16 category and was followed over the line by Charlie Cooper who picked up a great 26th place finish in a large U14 boys field.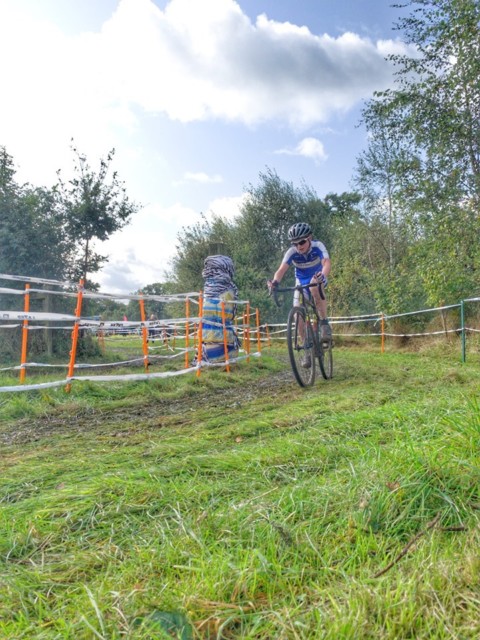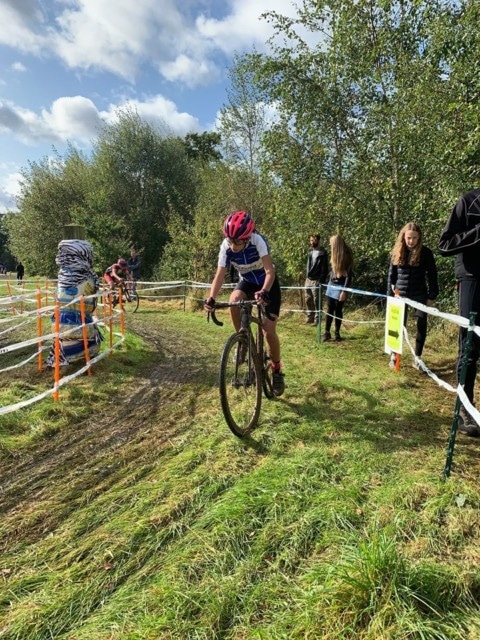 In the Vet 50 plus race Paul Gibson finished highest of the club riders in 22nd place and was I think somewhat relieved to make it over the line given the barrage of expletives that followed when I asked him how he found it.  Mike Cooper had another great ride to finish in 8th place in the V65 category and Mike Haddon was sadly not able to finish after another damaged rear mech that failed to cope with the muddy conditions.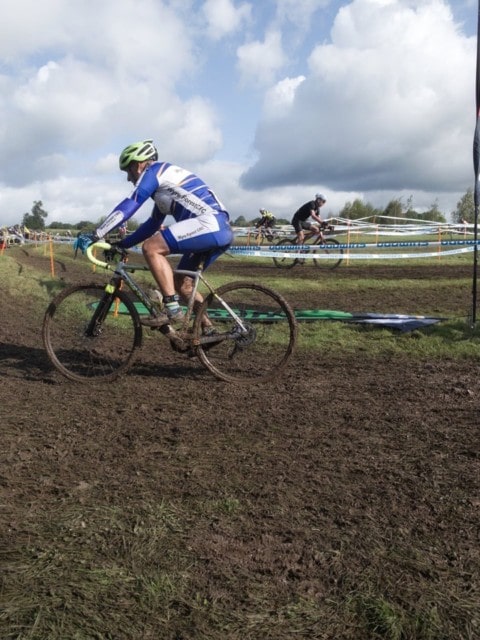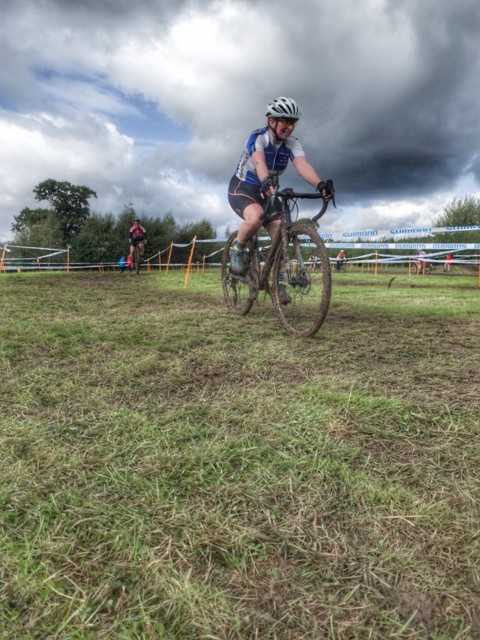 In the women's race Rosie Hopkins yet again proved that she is far more comfortable than she would have us believe.  Despite telling us how she was not looking forward to the conditions whilst watching the preceding men's senior race she subsequently went on to dismiss any such concerns and produced a fantastic ride to pick up a brilliant 4th place in the V40 female category.
The final event of the day was the combined senior and vet 40-50 category in a race which saw nearly 10% of the starters fail to finish.  James Duncan would have been the highest senior rider after a strong start but amazingly, despite the soft ground, managed to pick up a puncture and ended up as DNF.  Tim Tranter had been a reluctant starter, due to feeling pretty ill on the morning, and ended up a second DNF and probably should not have started but chapeau for giving it a go despite feeling unwell.  I ended up finishing highest in the senior race in 25th place and have not been so grateful to hear the bell lap for a very long time as I was yesterday!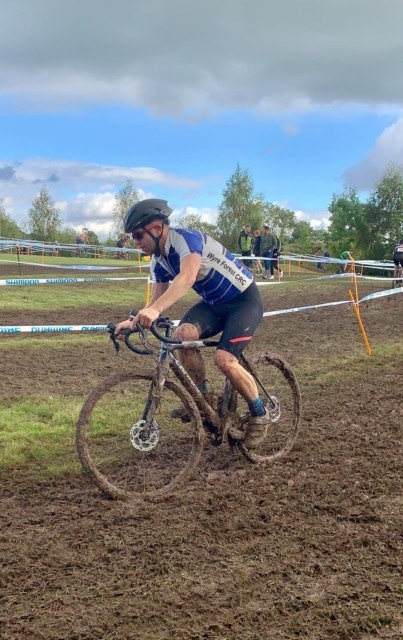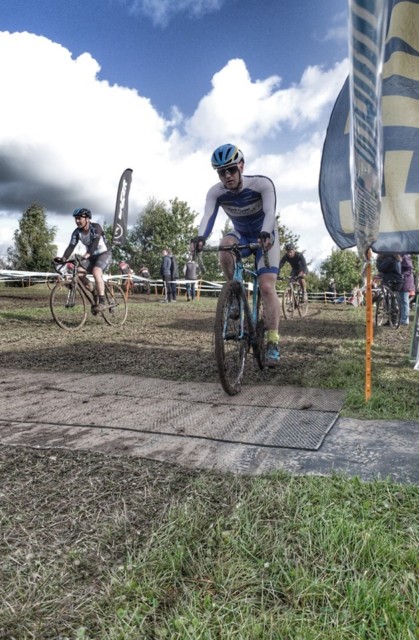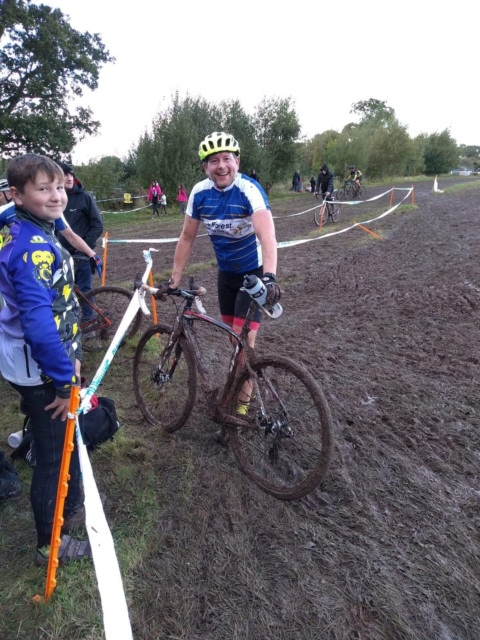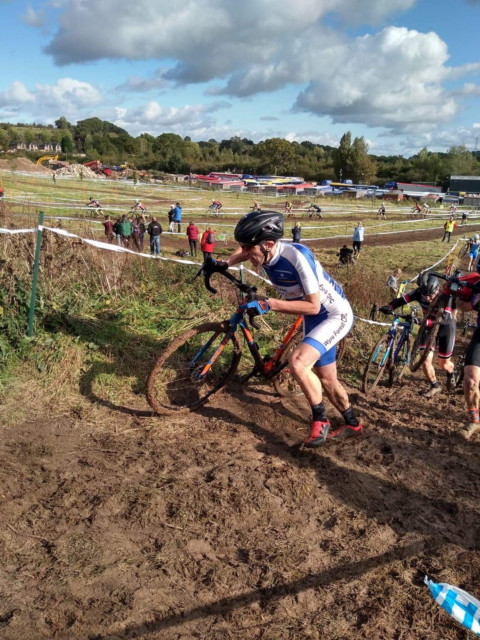 In the V45 category Martin Cooper had a great ride and finished in 23rd place and looked like he thoroughly enjoyed his experience judging by his face on the line.  Rob Grimes was again the highest placed club rider with another brilliant race to come home in 7th place in the V40 category and it is a sure sign of how tough a course is when you even see Rob having to run large sections of it.  A day of character building for all at WFCRC!!