It has been another superb few weeks of racing for the club and its members as the summer season starts to draw to a close ahead of the impending cyclocross and track racing seasons.
Saturday 13th July 2019, Regional Circuit Series, Solihull
Solihull CC hosted the final round of the West Midlands Youth circuit in glorious sunshine with fifteen club riders taking part to cap off what has been a fantastic year of circuit racing by all of the youth riders. The U8 races started the days events with four club riders in the U8 girls category with Ruby Bentley finishing on the podium yet again with an excellent 2nd place finish, closely followed by Emma Saunders in 4th, Molly Cook 6th and Ivy Gregory 7th. In the boys race Jayden Cook finished in 11th place
In the U10 race Caitlin Pridden secured an excellent 5th place in the girls race, whilst four riders took part in the boys race. Highest placed finisher on the day was James Saunders in 6th, followed by Zac Crozier 8th, George Gregory 12th and Harry Lane 13th.
There was another win for Max Hinds, who has dominated regional racing, in the U12 category with fellow club mates William Pridden and Joe Greening finishing in 12th and 17th place respectively. In the U14 girls race Joe's older sister Kim Greening secured a 6th place whilst Aimee Lane gained another podium in the U16 girls race after taking 3rd place.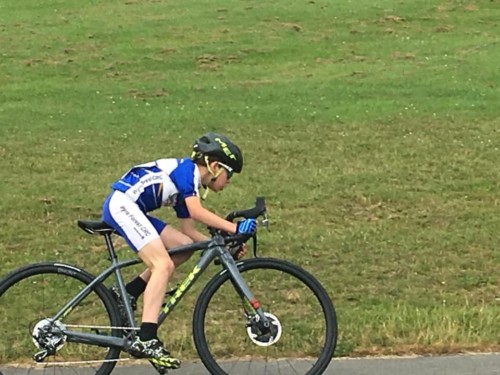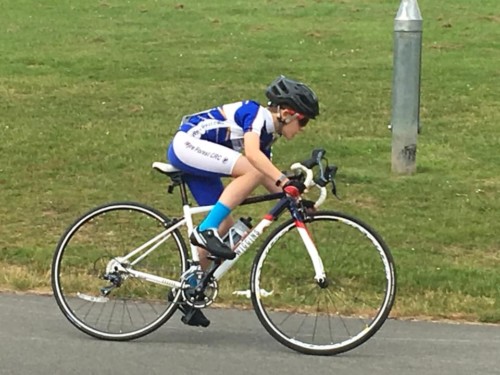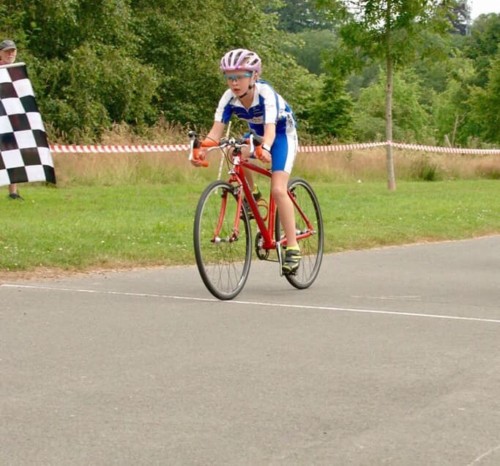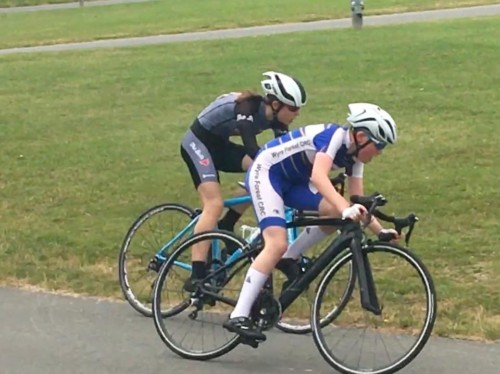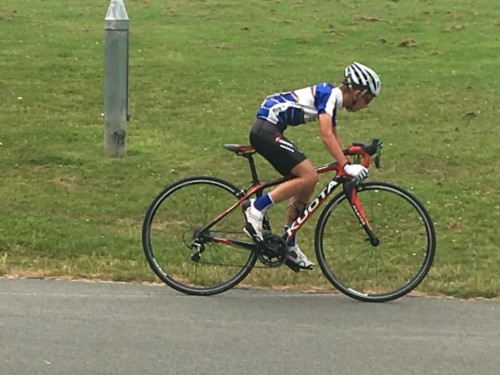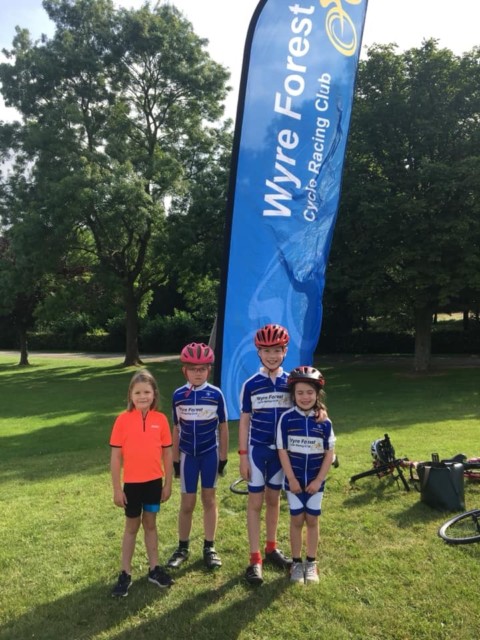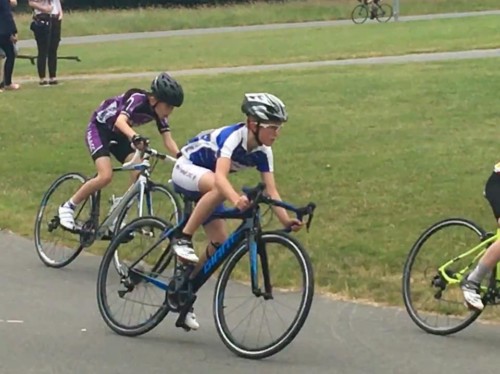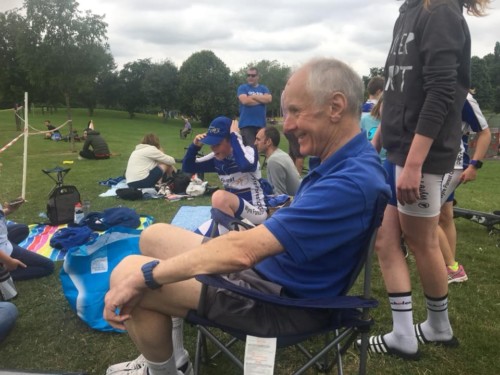 West Midlands Youth Circuit Final Standings
It has been a truly fantastic year of racing by all of the youth riders from the club throughout the season which has been matched by superb support throughout, and has enabled the club to finish second overall, only just pipped by Solihull CC. Four of the club riders finished in podium places at the end of the season and three riders won their age categories overall. Final placing by riders as followed:
U8 Boys     
Jayden Cook 9th
U8 Girls  
Ruby Bentley 1st
Molly Cook 4th
Ivy Gregory 7th
Emma Saunders 8th
Sophia Crozier 14th
U10 Boys      
James Saunders 3rd
Harry Lane 7th
George Gregory 9th
Zac Crozier 19th
Archie Bentley 27th
Ozzie Beswick 30th
Jude Rushgrove 39th
U10 Girls
Caitlin Pridden 7th
U12 Boys    
Max Hinds 1st
Joe Greening 6th
William Pridden 24th
Jenson Groves 26th
U14 Boys  
Flynn Rushgrove 29th
U14 Girls      
Kim Greening 5th
Posie Forrester 7th
U16 Girls   
Aimee Lane 1st
Tuesday 16th July 2019 Stourport Summer Series
Charlie Genner had another good ride at Stourport in round 11 of the summer series event finishing in 5th place in the 3/4 Category race to pick up a further 5 BC points and move closer to his second category licence.
Thursday 18th July Oswestry Paragon Open 25 mile TT
I made the midweek trip up to Welshpool after work to take part in the Oswestry hosted open event on the D25/24R course.  Whilst it is not the quickest TT course it is an enjoyable one which I would recommend for anyone looking to do their first 25 mile TT featuring fairly light traffic and a good road surface throughout.
I managed to get my pacing spectacularly wrong though on the night going out way too hard for the first 10 miles in a time some 40 seconds above my 10 mile PB.  However, the problem was it was a 25 mile event and a headwind on the way home so I ended up dying what felt like a thousand deaths on the return leg  inevitably failing to go under the hour with a finishing time of 1:03:25 in 26th place at an average of 23.7mph.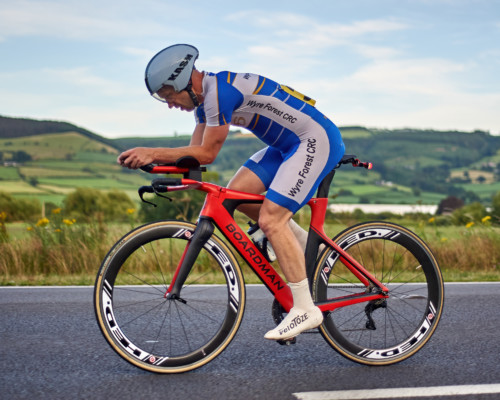 Saturday 10th July Odd Down Circuit, Bath
It was another successful road trip for Max Hinds and family who travelled down to the Odd Down circuit and picked up another win in the U12 boys event.
Sunday 21st July Aero Coach Road Bike Championships Open 10 mile event 
A number of club riders took part in the AeroCoach hosted event on the K34/10D event in what was a pretty tough and grippy course by all accounts.  In the men's event Craig Hopkins was the fastest club rider on the day finishing in 31st place with a time of 27:33 at an average of 21.8mph.  Simon O'shaughnessy was the next club rider to finish coming home in 38th place with a time of 29:56 at an average of 26.7mph.
In the ladies race Aimee Lane was the fastest club rider finishing in 8th place and 1st placed juvenile with a time of 27:50 at an average pace of 21.6mph. She was followed by Sue O'shaughnessy who was just behind in 9th place with a time of 28.10 at an average of 21.3mph.  A special mention has to go to Ellie Lane who was taking part in her first race and is now the newest member of the WFCRC ladies racing team finishing in 22nd place with a time of 32:35 at an average of 18.4mph.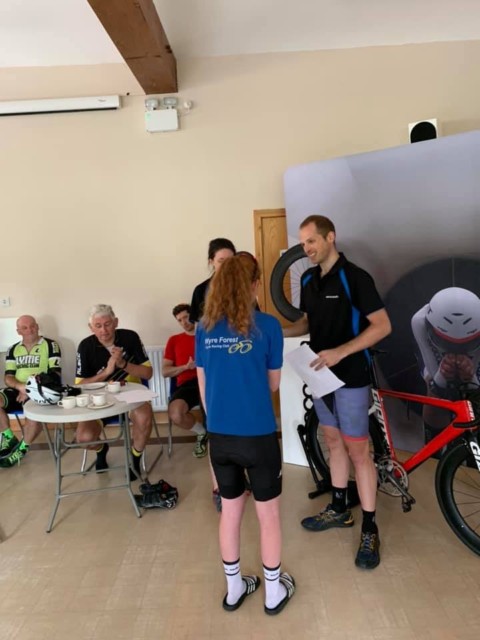 Sunday 21st July, National Omnium Finals, Manchester Velodrome
Posie Forrester took part in the prestigious national omnium event at Manchester Velodrome in a field packed with some of the very best national youth talent and picked up a superb 21st placed finish overall.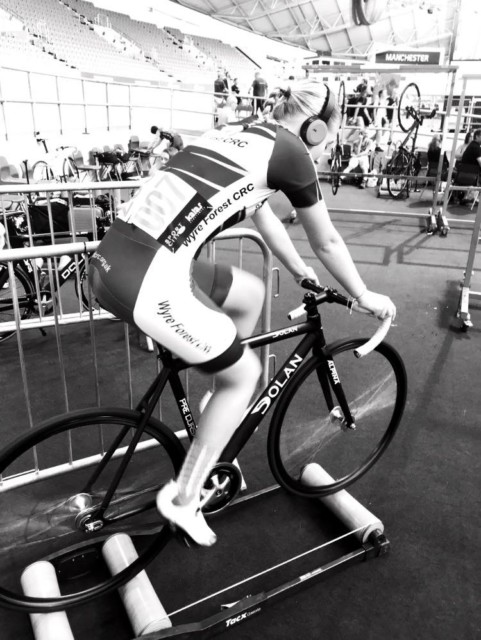 Sunday 28th July, Richie Milner Memorial Road Race
Charlie Genner finished in 13th place in the 2/3/4 Richie Milner memorial road race on the Moreton in the Marsh course to pick up 3 further BC points and secure his 2nd category licence, which is a truly outstanding achievement in his first year of competing in road racing. It was also nice to secure this in such an important race which has very close links with some of the club members.