It was another excellent week of racing for WFCRC club riders, culminating in a fantastic round of the regional youth series hosted by the club at Stourport on Sunday 3rd June.
Stourport Summer Series
Two riders were in action at the Tuesday night summer series for the round hosted by Ludlow Brewery RT. In the 3/4 race Samuel Jones picked up 6th place and another 4 BC, a result that was even better considering he had been in breakaway before being involved in a crash and yet still managed to chase back onto the group for a 6th place finish.
Dean Sibthorpe made a rare racing appearance in the Masters 40+ race and despite little racing this year proved that class is permanent by picking up 7th place and 3 BC points.
AA Brown Road Race
On Saturday 2nd June 4 WFCRC riders – Jono Goulding, Samuel Jones, James Duncan and Matt Boazman – travelled over to the AA Brown Road race hosted by Welland Valley CC on a fast and flat course consisting of 13 laps around the triangular circuit and nearly 40 corners to negotiate over the 37 mile race. Despite the teams best efforts none of the riders managed to break into the top 10 in what ended up being a pretty fast and furious race with an average speed of 27mph.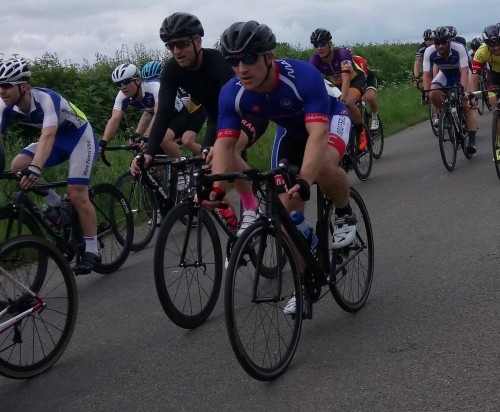 Ludgate Finance Cyclocross, Ironbridge Museum
On Saturday evening a number of club riders took part in what is one of the most unique events in the local cycling calendar at the Queen Victoria Cross Cyclocross race with riders racing through the Blists Hills Victorian Town.
In the youth race Posie Forrester had an excellent ride around the gruelling course, finishing in 27th place.
In the veteran race Paul Gibson made his long awaited return to cyclocross and finished a fantastic 22nd overall and 5th in his age category on board his new gold chain encrusted machine, despite crashing at one stage. Unfortunately Mike Haddon ended up with a DNF after multiple punctures around the rocky course ended his race.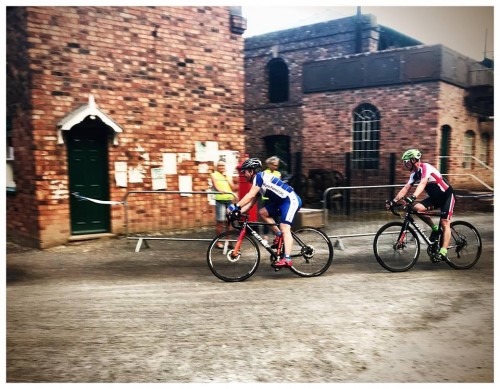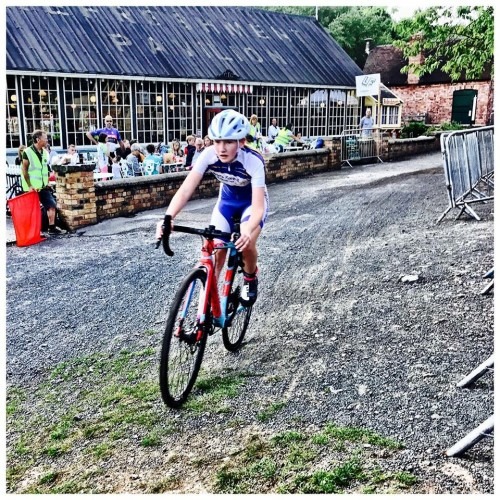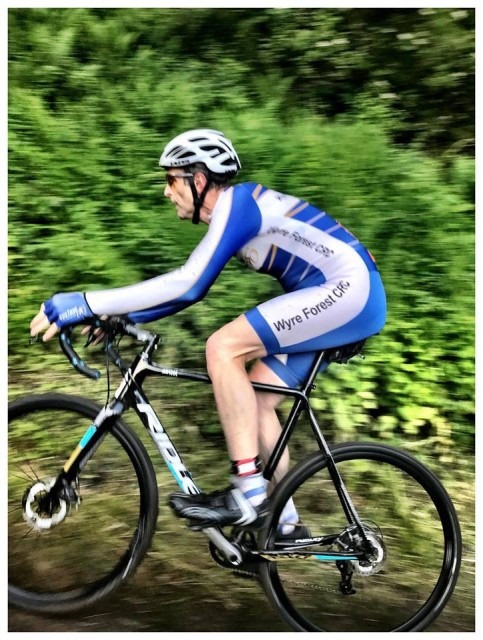 West Midlands Youth Regional Series- Wyre Forest Round
There was little doubt as to the event of the week with the WFCRC hosted round of the youth series taking place on Sunday 3rd June at Stourport sports club. In blistering hot weather conditions there were superb rides by club riders across all of the age groups but the outstanding ride of the day came from Aimee Lane who stormed to victory winning by over a lap in the U16 girls race.
A huge thank you to Richard Pedersen for organising the day and for the many volunteers who ensured this was another brilliant WFCRC run event.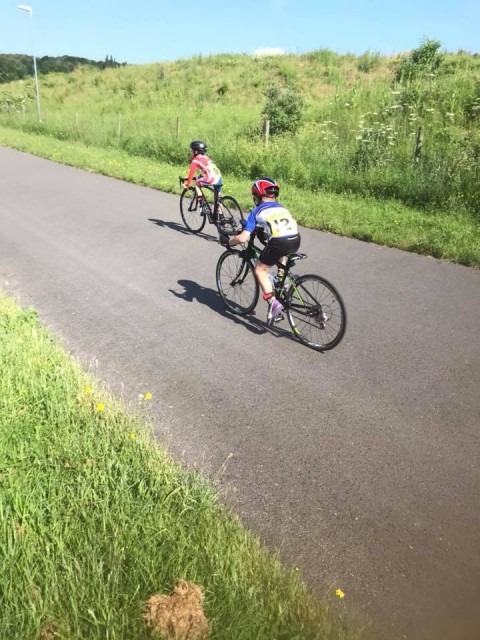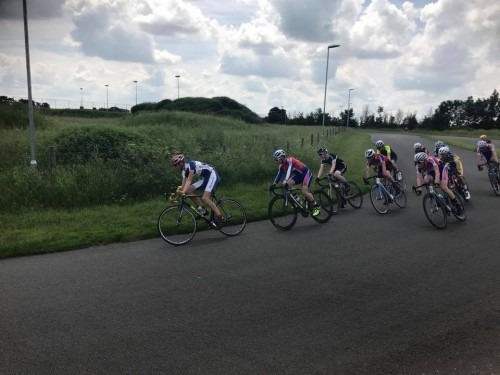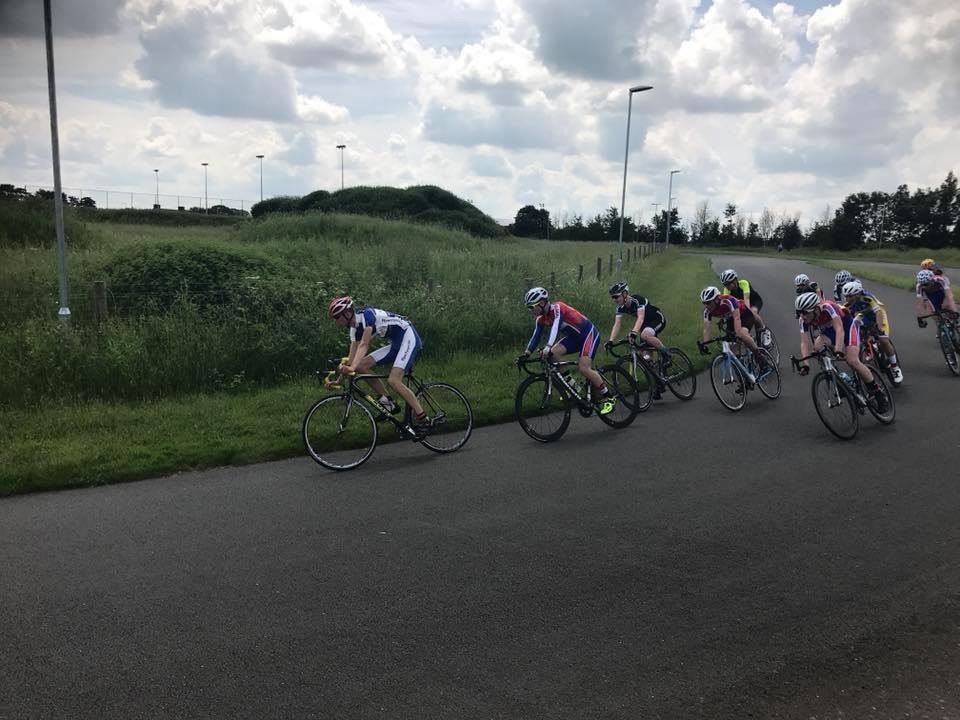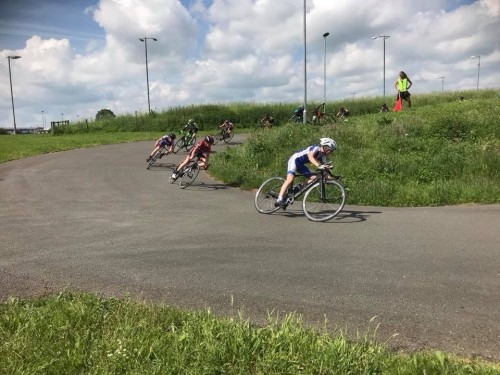 Overall results:
U16 Girls Aimee Lane 1st
U16 Boys Charlie Genner 9th , Nathaniel Powys 15th
U14 Girls – Posie Forrester 4th.
U12 Boys- Max Hinds 3rd, Toby Powys 19th
U10 Boys- Jenson Groves 2nd, Joe Greening 3rd, Archie Bentley 5th, James Saunders 7th
U8 Girls- Caitlin Pridden 3rd, Ruby Bentley 4th
U8 Boys- Harry Lane 5th, George Gregory 6th, Jayden Cook 11th.
Matt Boazman