It has been a busy few weeks for the club with riders involved in a number of races and events over the Easter period.
7 April 2019 Velo Vitesse ALLCAP Road Race (results not live on BC when I wrote last report)
Charlie Genner and James Nicholls both travelled to the 2/3/4 Velo Vitesse event near Ledbury on the rolling Pendock circuit in a highly competitive race which featured a large number of category 2 riders.  Unfortunately James ended up being unable to finish the race but Charlie had an excellent ride to finish in 16th place and just miss out on BC points and was also the highest placed 4th category in the race by some margin.
13th April Stratford CC 10 Mile Time Trial
Craig Hopkins was in action at the Stratford CC open 10 mile TT event on the K33/10D in windy conditions but still managed to finish in an excellent time of 23.48 with an average speed of just over 25mph to secure 41st place overall.
13 and 14th April Darley Moor Circuit Races
Max Hinds was in action at Darley Moor on the 13th and 14th in their circuit race series and as per usual it was extremely windy and tough racing weather- pretty common for anyone that knows the circuit.  Despite the conditions it was another worthwhile trip for Max, and of course Garry and Mandy, who continued his outstanding run of form across the two days picking up 1st place in the U12 race on both the Saturday and Sunday races and perhaps more impressively also riding in the U14 race on the Sunday where he secured 3rd place.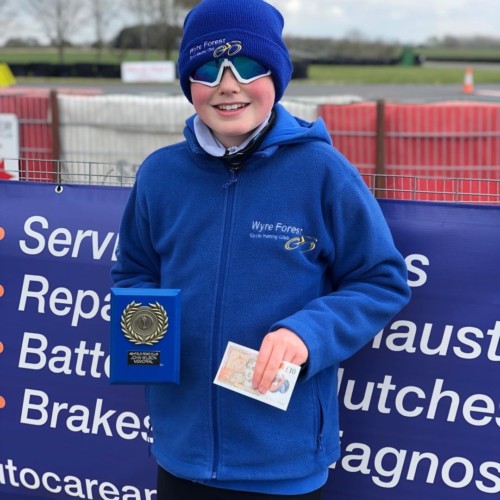 13th April Go Ride Racing Wrexham
On the Saturday I travelled up to Wrexham for round one of the North Wales Go Ride Circuit series with my eldest Samuel .  This is a great series for anyone new to racing and particularly for younger racers given the fact that they start at U6 age category.  The morning comprised of an individual time trial round the circuit, a skills test and finished with an age group circuit race with points awarded for all three disciplines.  Worryingly, Samuel managed to secure a podium place, something I am yet to achieve with a 3rd place position overall, although he was not quite sure what to do when he got up there.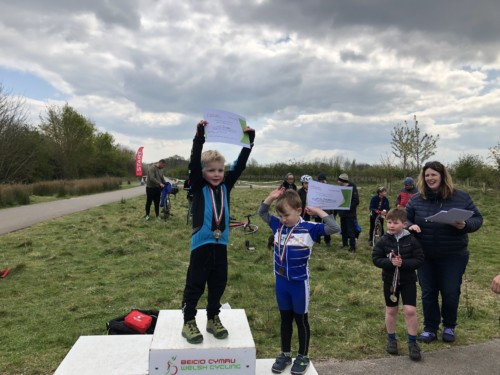 14th April 2019 National Youth Omnium Derby Velodrome
Aimee Lane was the only representative in action at the national youth omnium in Derby and finished in an excellent 15th place overall in a hugely talented field of riders in an event which was won by Zoe Backstedt from Storey Racing.
19th April 2019 Castle Coombe
A number of youth riders made the Good Friday trip to the Castle Coombe circuit during what was a gloriously sunny bank holiday weekend.  In the u12 boys race Max Hinds secured another podium finishing in 2nd place and Joe Greening had a superb race to finish in 15th place despite crashing earlier in the race.  Posie Forrester and Kim Greening also had a good ride in their races but BC has not updated the results at the time of writing this report for their race.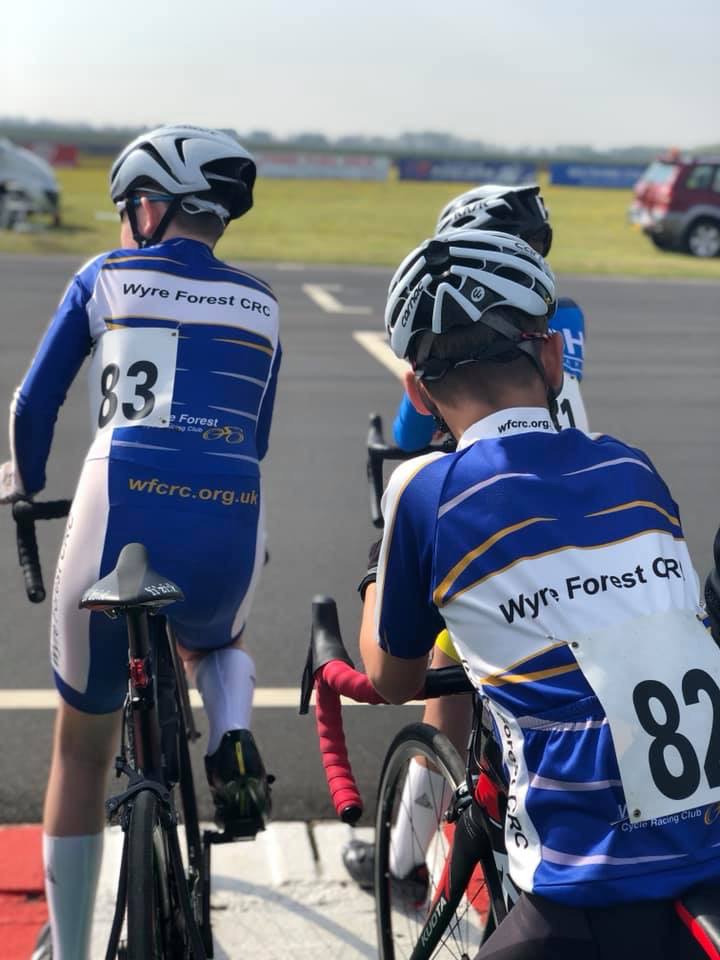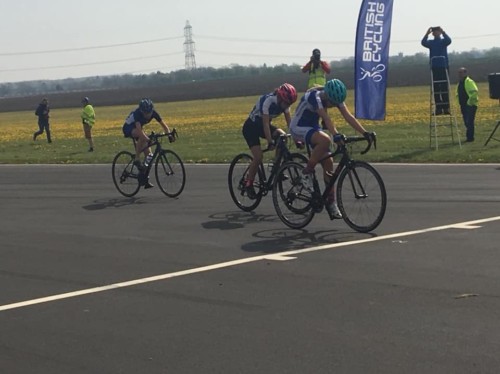 23rd April 2019 Mallory Park
Max Hinds was the only club rider in action at Mallory Park for their midweek circuit series race and had another strong race to finish in 2nd place in the U12 boys event and also took the opportunity to try out a new circuit and to compete with some new faces as well as familiar ones.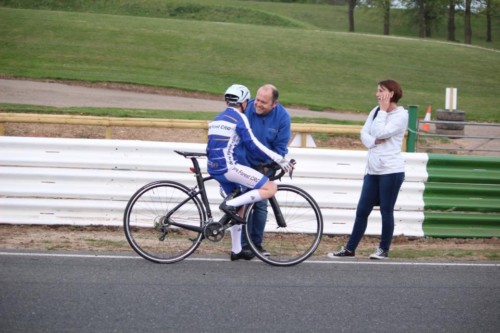 25th April 2019 Shrewsbury
6 riders were in action at the midweek Severn Valley Circuit series round 3 at Sundorne.  In the U8 girls race Mollie Cook had another fantastic ride to finish in 3rd place and older brother Jayden had a great ride to finish in 10th place despite crashing earlier.
In the U12 boys race Max Hinds continued to illustrate why he loves this particular circuit so much with another 1st place finish, close followed by Jenson Groves in 5th place and Felix Forrester in 6th.  Posie Forrester picked up a superb podium in the U14 girls category .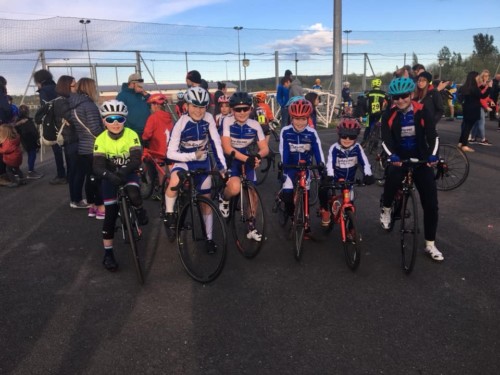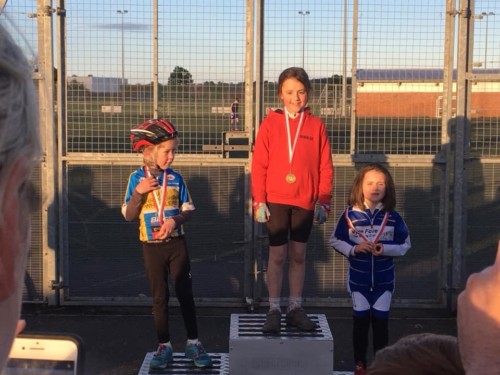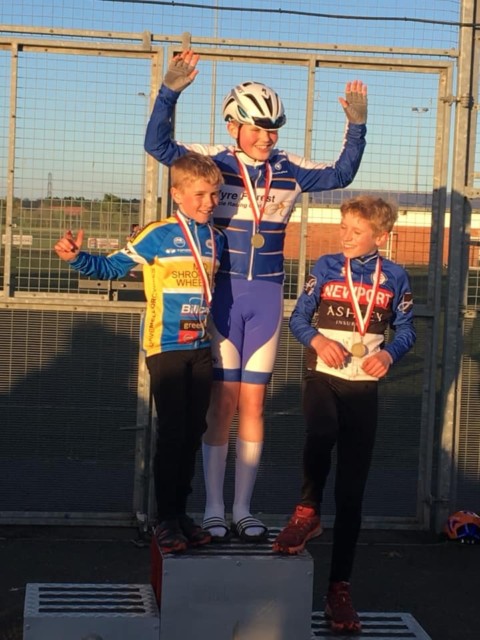 28th April Wyre Forest Spring Road Race
78 riders took part in the category 3/4 Wyre Forest road race on the Martley circuit in an event that featured 7 club riders.  Thankfully the rain stayed off but the remaining winds from storm Hannah meant that it was a particularly difficult day for the breakaway to succeed and despite a number of attempts and a superb effort from club rider Charlie Genner to try to make one stick the race ended up coming all back together heading into the final lap.
Unfortunately a full peloton and some twitchy riders trying to secure positions heading towards the Bell pub turning resulted in the inevitable touch of wheels a large crash which involved a number of riders and ended the race for 15 of the starters who were unable to finish.  Both Matt Broad and myself got caught up in the incident, although I did manage to get going again to roll home some minutes after the bunch had finished whilst Matt was unfortunately not able to carry on.  I also want to wish a speedy recovery on behalf of the club to the two riders who were less fortunate suffering broken collarbones and a dislocated shoulder respectively.
Meanwhile the race continued and got increasingly frantic thanks to a small breakaway of three riders finally getting a gap and the rest of the peloton depserate to get a good position heading into the narrow lanes.  Standout rider from the club was Jono Goulding who somehow managed to work his way up the bunch and get into position for a sprint finish towards the line and secure an excellent 5th place overall with the peloton unable to catch the three riders who managed to make the break stick.  There was also strong rides from James Nicholls and a superb effort from Chris Edwards and James Duncan who annoyingly proved that not everyone has to train to be able to race……
Final club position
Jono Goulding 5th
Chris Edwards 28th
James Nicholls 32nd
Charlie Genner 38th
James Duncan 46th
Matt Boazman 61st
Matt Broad DNF
Many thanks to everyone that helped to volunteer and marshall on the day in order to make this a great event.