It has been an extremely busy few weeks of racing with the club hosting both the West Midlands Youth Series and the Jean Baker Road Race and riders competing across a range of age groups both regionally and nationally.
Wyre Forest CRC Youth Circuit Races- 12th June 2021
The club hosted the West Midlands Youth series at the beginning of June and I want to start by thanking all of the riders and volunteers that helped the day to run so smoothly. There were a number of fantastic performances by club riders on the day but it was particularly pleasing to see so many first time riders in the U8 category who will hopefully go on to race in many more events.  Lots of really great rides from WFCRC members but particularly from Noah Warne just missing out on a podium in his first event, Victoria Milner-Lane and Mollie Cook picking up a podium finish, Amelie Underhill in 4th, a superb 2nd place ride from James Saunders in the U12 race and 4th for Sam Abbott in the U14.
U8 Boys
Noah Warne- 4th
Archer McCollin – 7th
Joshua Tranter – 9th
Fabien Mason- 10th
Thomas Boazman- 11th
Harvey Jarman- 12th
U8 Girls
Victoria Milner-Lane – 2nd
Mollie Cook- 3rd
Amelie Underhill – 4th
U10 Boys
Jayden Cook- DNF following puncture
U12 Boys
James Saunders- 2nd
Harry Lane- 14th
George Gregory- 15th
U14 Boys
Samuel Abbott- 4th
U16 Boys
Isaak Herbert- 17th
Kaleb Herbert- DNF after getting caught up in a crash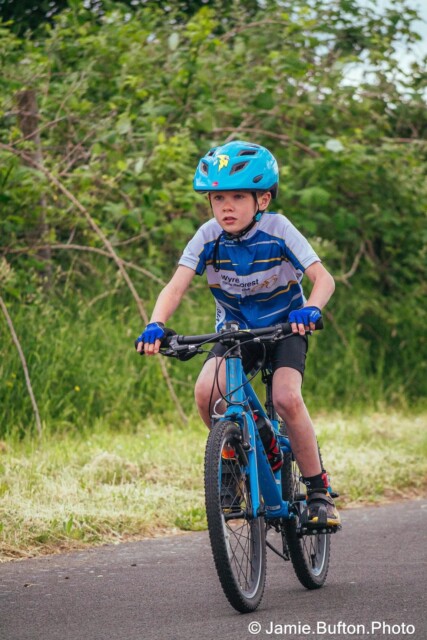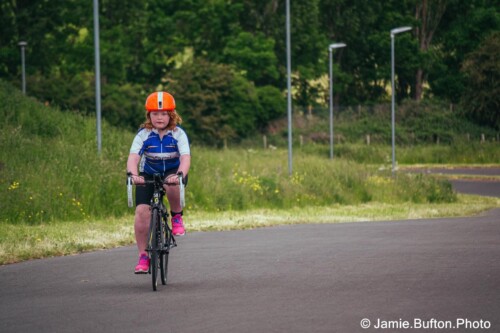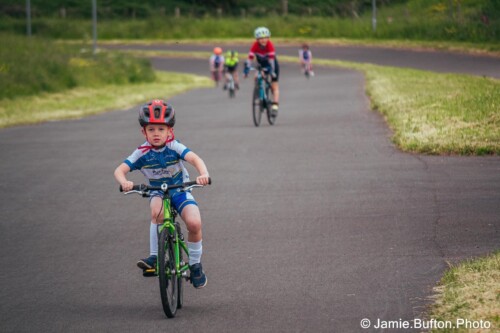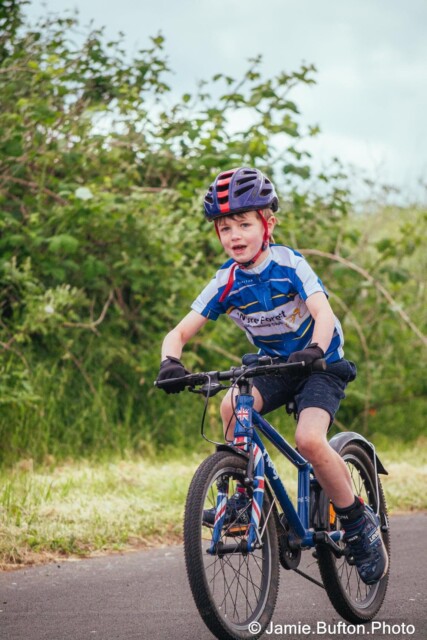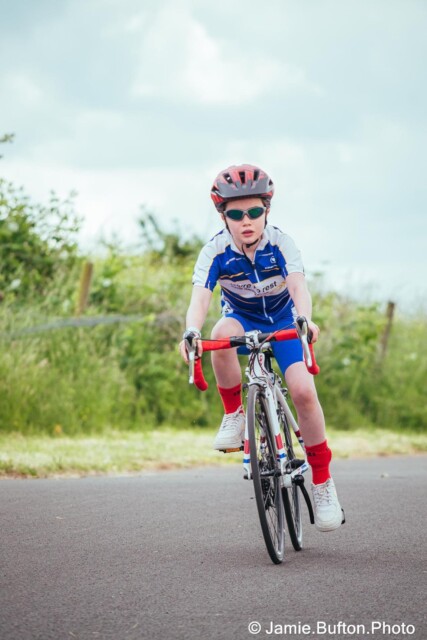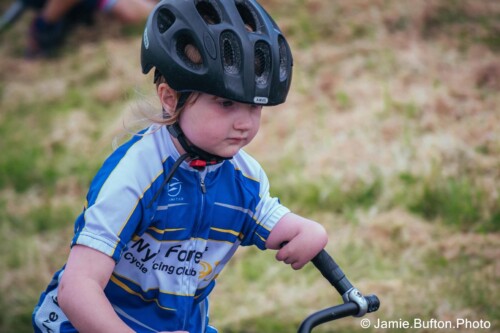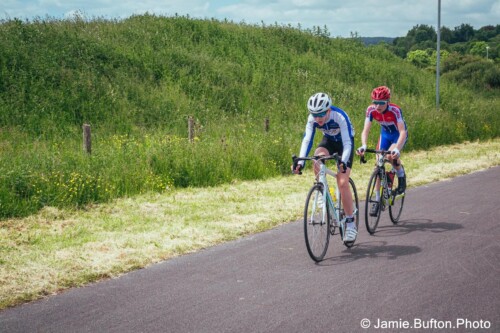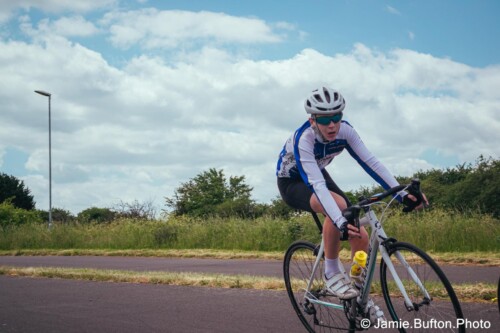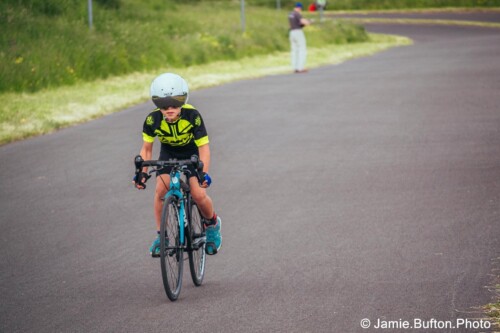 Wyre Forest Jean Baker Men's 2/3/4 Road Race- 27th June 2021
The club also put on its second road race of the year, this time on the challenging Astley circuit, and once again a huge thankyou to the many helpers on the day, photography and of course Mike Haddon for organising another great race.  Riders and spectators were treated to a fantastic morning of racing in challenging windy conditions, with 68 riders competing over 5 laps of the circuit,  in an event that was won  by MarinusPetersen representing Loughborough Students.  Special mention to the two club riders Fraser Hall and Adam Bibbeywho both had excellent rides, especially Adam who did well to finish after developing severe cramp in both lags for the last lap.
Fraser Hall- 43rd place
Adam Bibbey – 49th place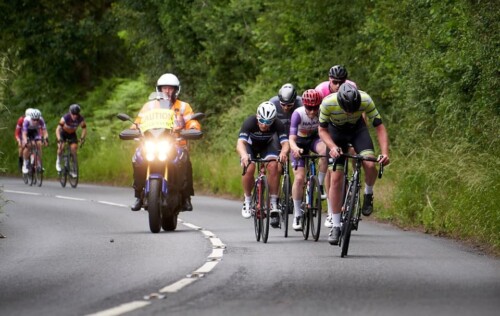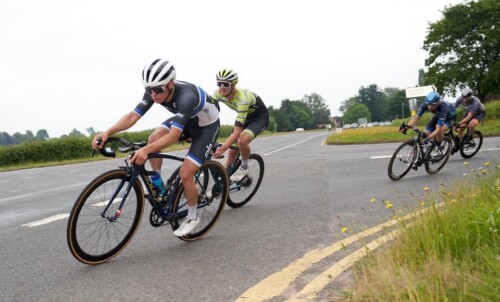 Lichfield CCC Youth Race- 19 June 2021
There was a slightly smaller contingent of club riders that made the journey over to Curborough for the latest round in their youth series.  There were podiums again for Victoria Milner-Lane and James Saunders continuing their excellent form so far.
U8 Girls
Victoria Milner-Lane – 3rd
Mollie Cook- 4th
U10 Boys
Jayden Cook – 9th
U12 Boys
James Saunders- 2nd
Harry Lane- 9th
June has been an extremely busy month for U14 riders Max Hinds and Sam Abbott who have travelled up and down the country and competing for national points, which saw them both selected for the national VC Londres event in Kent- a two day event which saw the best riders in the country go head to head with another.  At this stage in the season Max Hinds is also the number one ranked rider nationally in the U14 age category on 115 points, with Sam ranked 26th overall.  This is a fantastic achievement and just rewards for their fantastic form and results so far.  Results for both riders for June events included below.
Max Hinds
Lee Valley Youth CC Summer Series (1st June) – 1st place
Odd Down Circuit Race Series (5th June) – 1st place
Matlock CC Darley Moor Circuit Race (6th June) – 2nd place
Mallory Park Round 5 (8th June) – 2nd place
Poole Wheelers Youth Omnium Track (12th June) – 1st place
Maindy Flyers Youth Omnium Track (13th June) -2nd place
Mallory Park Round 6 (15th June) – 2nd place
Hillingdon Slipstreamers Youth National Circuit Race (19thJune) – 6th place
Velo Club Venta Crit Series (20th June) – 1st place
Mallory Park Round 7 (22nd June) – 2nd place
VC Londres Deux Jours de Kent (26-27th June)- sprint race 3rd, full race one 7th, full race 2 10th–  overall GC 5th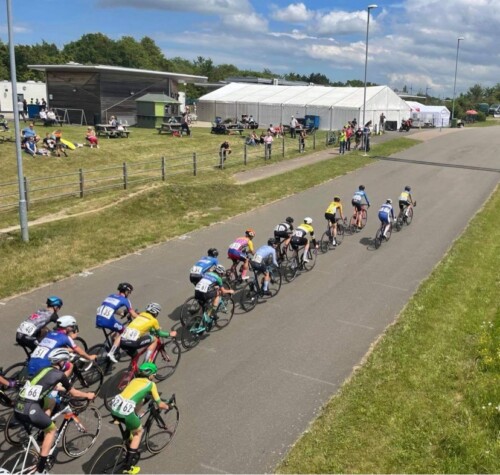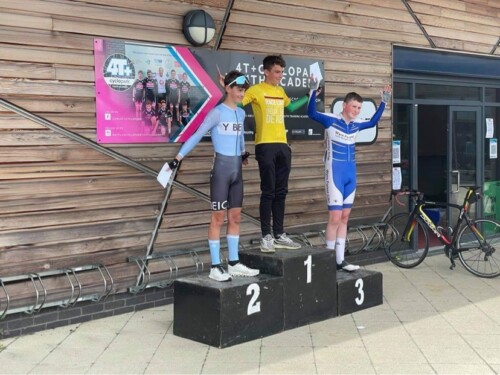 Samuel Abbott
Matlock CC Darley Moor Circuit Race (6th June) – 5th place
Mallory Park Round 5 (8th June) – 6th  place
Maindy Flyers Youth Omnium Track (13th June) -6th place
Hillingdon Slipstreamers Youth National Circuit Race (19thJune) – 28th place
VC Londres Deux Jours de Kent (26-27th June)- sprint race 38th, full race one 23rd  full race 2 27th –  overall GC 24th