It has been another busy few weeks of racing for club members across a wide range of disciplines with great results in both junior and senior races. 
Battle in the Bowl Cyclocross Race, Winchester – 12 May 2019
Two club riders were involved in the Battle in the Bowl event in Winchester which saw riders compete on an extremely fast, technical and gruelling offroad cyclocross course within the Matterley Bowl during a two hour race.    Mike Haddon competed in the open Male Veteran 50 plus category and had a brilliant ride to finish in 13th place overall out of 24 starters.      Rob Grimes was racing in the Elite Category for veterans 40-49 and continued his superb off road form from the BOTB to finish 6th overall out of 40 riders.  He also finished in 11 place overall in the combined category rankings out of 124 riders.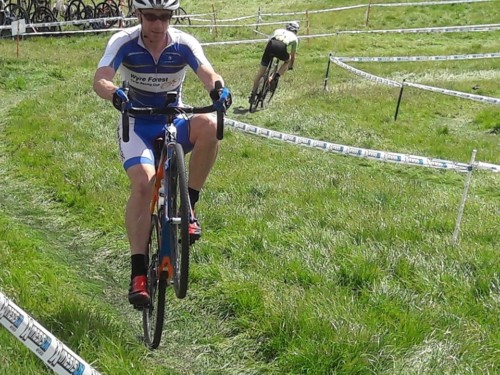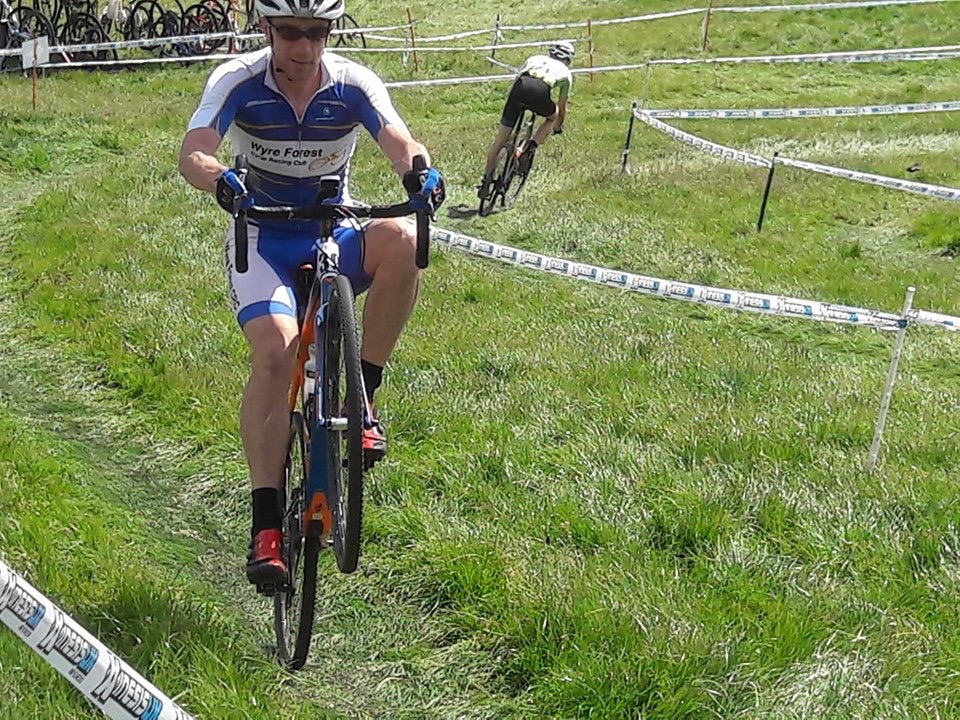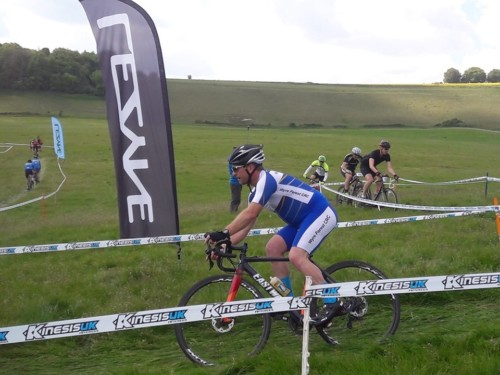 Stourport Summer Series Round 2 hosted by Gannet CC- 14th May 2019
Jono Goulding picked up a top 10 finish in the 3/4 men's Tuesday night race at his home circuit finishing in 9th place.
K48/10 Time Trial – 18th May 2019
Aimee Lane and Sue O'Shaughnessy were both involved in the Stafford RC & Born to Bike hosted 10 mile TT on the K48/10 course as part of the Midlands Women's Time Trial Series.  Aimee was the fastest club rider on the day with a time of 24:45 (24.2mph) to finish in 5th place overall and fastest juvenile on the day.  Sue finished in 26:56 (22.3mph) to finish in 11th place and 4th placed senior rider.
Mid Shropshire Circuit Race Series, Shrewsbury – 19th May 2019
A number of riders took part in the Mid Shropshire Wheelers Severn Valley youth series on the 19th May at Sundorne.  The U8 racing kicked off the days events with Mollie Cook finishing 7th in the girls category, whilst older brother Jayden finished 6th in the U8 boys race.
James Saunders was the only club rider in the U10 category but still managed to fight his way to the podium with a third place finish.  It was another win for Max Hinds in the U12 race and he was closely followed by Joe Greening in 5th place.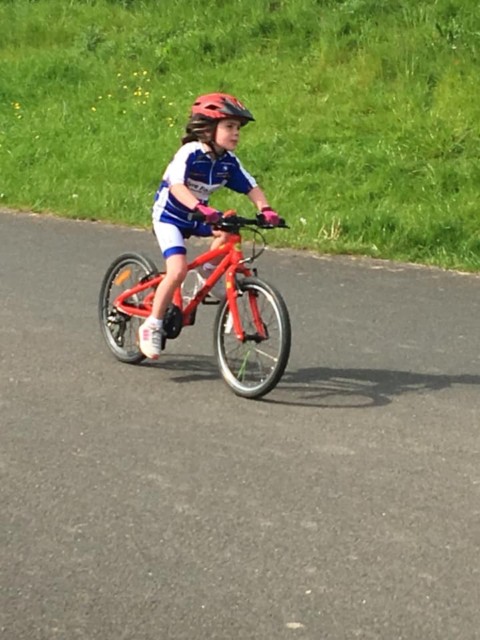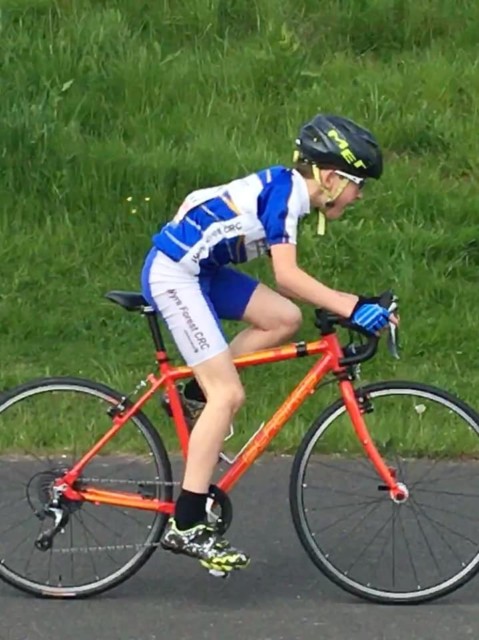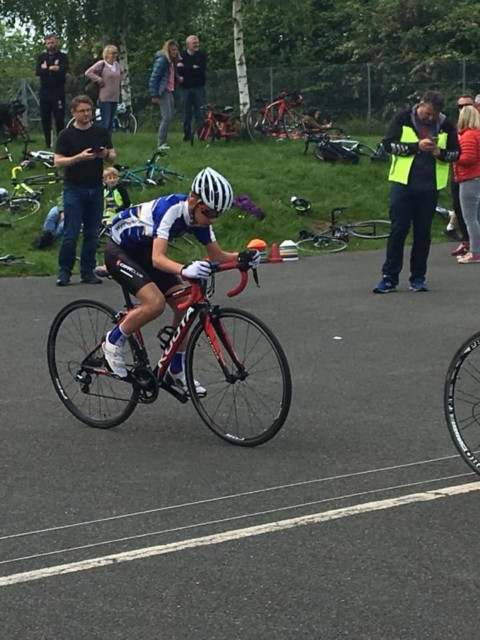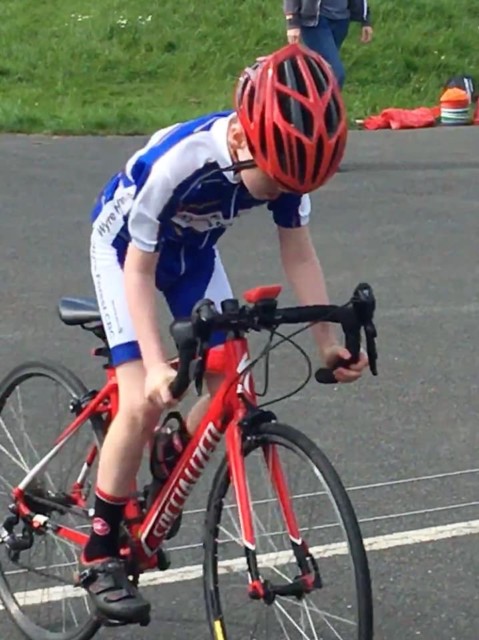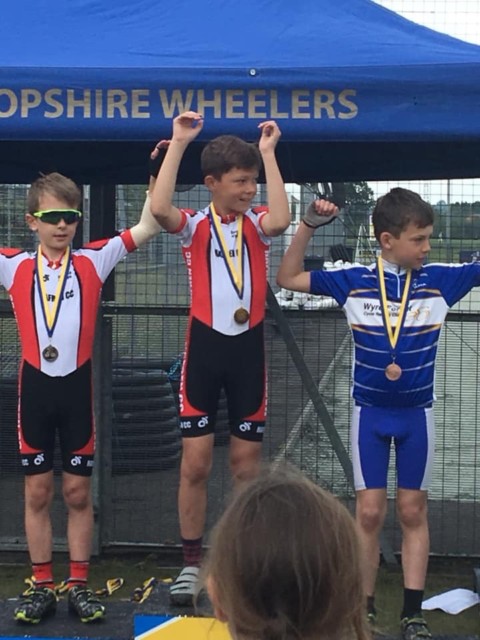 Mallory Park Series-  21st May 2019
On Tuesday night Max Hinds (Garry and Mandy!) made his familiar midweek trip over to Mallory Park for round 7 of the Youth League series.  This is proving to be a very competitive series and an excellent test for Max who has often dominated a number of races this season. 
As usual it was another strong ride from Max and he ended up picking up second overall and securing enough points to hold onto the series leader jersey for another week.
Lichfield CCC Youth Series, Curborough- 25th May 2019
The latest round of the ZipVit/Lichfield CCC youth races took place at the Curborough motor racing circuit on the 25th May.   Ruby Bentley got the day off to a great start with a first place finish in the U8 girls race.  This was followed by another Wyre Forest podium in the U10 boys race with James Saunders finishing in 3rd place closely followed by Ozzy Beswick in 4th and Harry Lane in 6th. 
In the U12 boys category Max Hinds had to settle for 2nd place with Joe Greening finishing in 15th whilst his older sister Kim picked up a 6th place finish in the U14 girls event.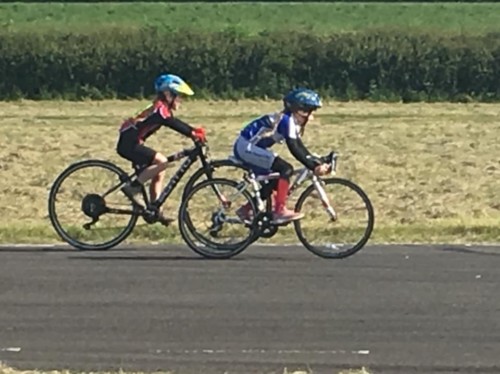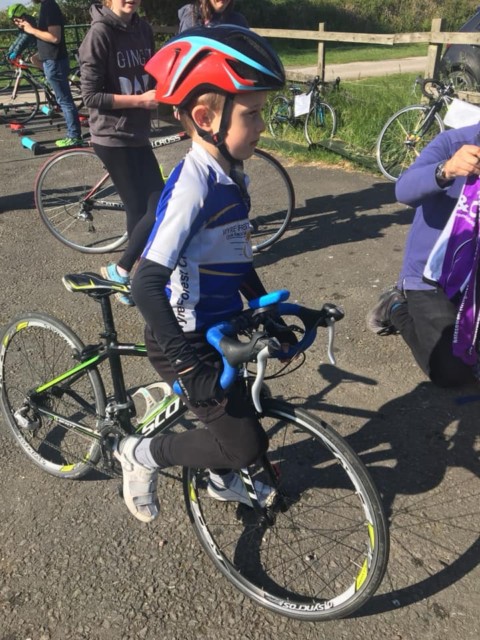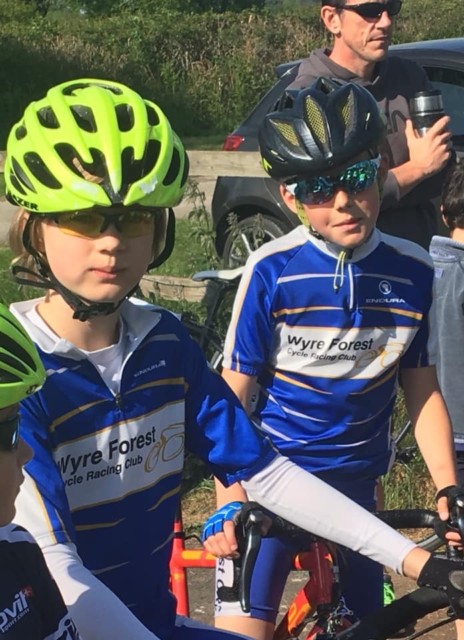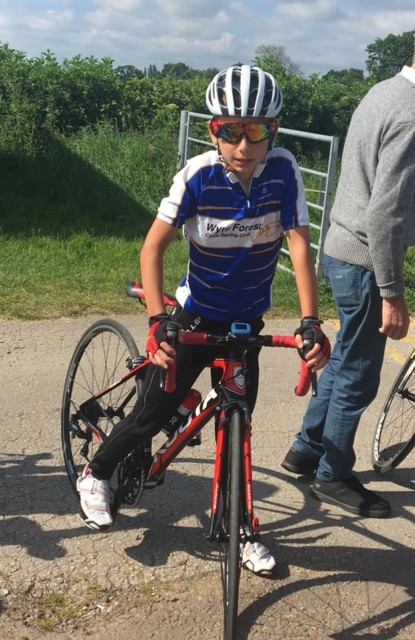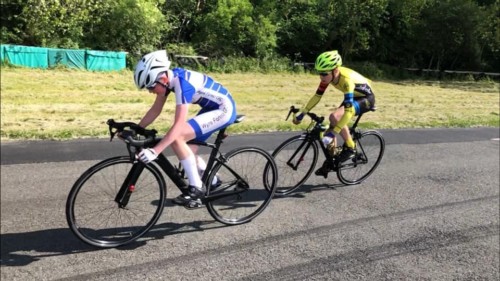 Welsh Criterium Championships, Aberystwyth Promenade- 25th May 2019.
Posie Forrester took part in the Welsh Championship event as part of the Aber Cycle Festival in a technical town centre criterium course and picked up a strong 6th place finish and 2 valuable BC points.  Just don't mention the parking enforcement locally to her dad though…..
LVRC VC Sevale Road Race, Welland- 25th May 2019
Ken Bradbury had another fine ride in the latest round of the LVRC series on the Welland circuit to finish 15th overall and 2nd in his age category. 
Banbury Star Men's Road Race, Banbury- 26th May 2019
The outstanding result of the last few weeks is undoubtedly the performance of Charlie Genner in the Banbury Star men's 3/4 road race.   
The race sees riders take on 3 laps of a rolling 14 mile circuit on the outskirts of Banbury and includes three grueling ascents of Edge Hill, as featured in Simon Warren's Another Greatest Cycling Climbs book. 
The course was perfect for Charlie and his superb climbing skills and he was able to stay at the front of affairs throughout the race picking up a brilliant 4th place finish in a field that featured 64 finishers, easily securing his 3rd category licence in the process .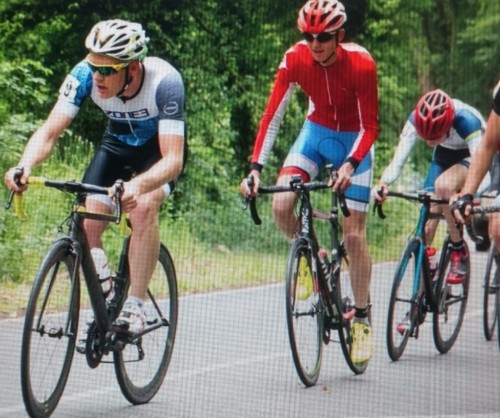 National Youth Series, Lee Valley Cycle Club Redbridge Circuit- 26th May 2019
On Sunday 26th May Aimee Lane took part in the latest round of the National Youth Circuit racing series which was hosted by Lee Valley Cycle Club on the Hog Hill circuit in Redbridge.  This is a very strong, and usually oversubscribed event, which brings together some of the top riding talent from across the country and provided Aimee with a chance to compete against the very best .  Aimee had a strong ride throughout and picked up a 30th place overall.