It's been a busy week of time trials and circuit racing and it is really great to see a number of club members taking parts in events, both first timers and regular riders from U8 categories through to veterans.
17th April 2021 Stratford CC 10 mile time trial K33/10D
Three riders made the trip to Alcester to take part in the Stratford CC hosted 10 mile time trial.  Fastest club rider on the day was Craig Hopkins with a time of 24:36, whilst Kara Tranter was the fastest female rider from the club with a time of 27:09.
Craig Hopkins 24:36 at an average of 24.39mph (64th overall and 35th Vet)
Kara Tranter 27:09 at an average of 22.09mph (96th overall and 18th female)
Sue O'Shaughnessy 28:00 at an average of 21.43mph (101st overall and 22nd female)
24th April Curborough  Youth Circuit Races Lichfield
A number of club riders made the trip to Curborough and this was the first race of the season for a number of them and the first ever circuit race for young Victoria Milner-Lane and Thomas Boazman who took part in the U8 category.
There were strong rides across the Board but particularly from Mollie Cook and Victoria Milner-Lane who both picked up podium places in their race and also from James Saunders  and Samuel Abbott who both secured top 10 finished in very competitive races.
U8 Boys- Samuel Boazman 5th , Thomas Boazman 7th
U8 Girls- Mollie Cook 2nd, Victoria Milner-Lane 3rd
U10 Boys Jayden Cook 15th
U12 Boys James Saunders 7th, George Gregory 14th, Harry Lane 15th
U14 Boys – Samuel Abbott 10th, Jenson Groves 18th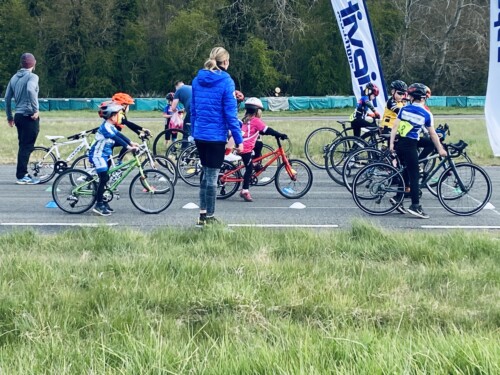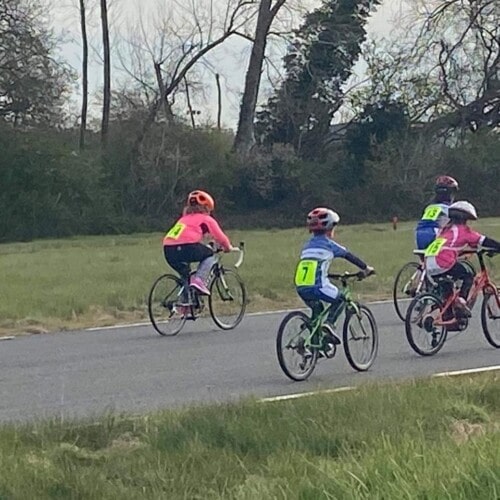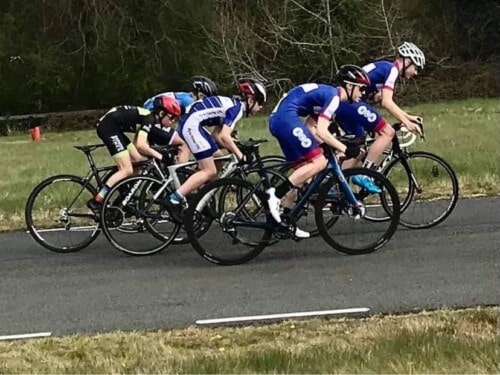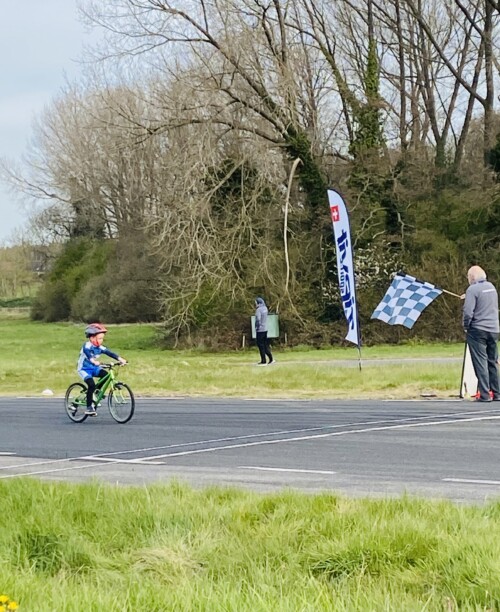 25th April Little Mountain Time Trial  K22/41 Great Witley
It was fantastic to see a number of club riders taking part in the Little Mountain Time Trial at Great Witley, which was as always superbly run by the Beacon roads cycling club.  Last minute roadwork's forced a change of course, with riders 'treated' to two ascents of Stamford Bank plus a number of other rolling sections and climbs over the 41 mile event which is surely one of the toughest time trial courses around.   Fastest club rider on the day was David Lloyd (road bike) demonstrating his climbing expertise to finish in 2:10:39 seconds with David Briggs (TT Bike) finishing close behind on 2:13:32.  Overall winner on the dinner was local rider Richard Bussell (Aerocoach) who finished the event in a staggering 1:37:08.
David Lloyd (Road bike) 2:10:39 at an average of 18.82mph and 38th in road bike category
David Briggs (TT bike) 2:13:32 at an average of 18.42mph and 21st in the Vet category
Matthew Boazman (Road bike) 2:17:24 at an average of 17.9mph and 23rd in the Vet category
Craig Hopkins (TT Bike) 2:21:28 at an average of 18.33 and 25th in the vet category
Jonathan Wood (Road bike) 2:25:47 at an average of 16.87mph and 53rd in the road bike category
Mike Haddon (Road bike) 2:34:45 at an average of 15.89mph and 55th in the road bike category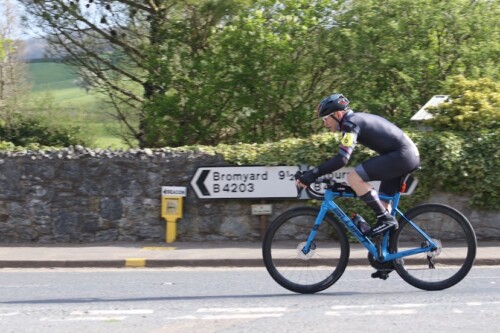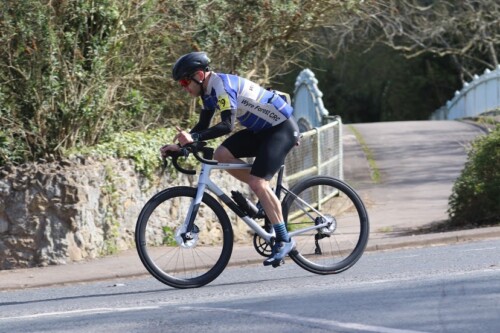 25th April Milton Keynes Bowl Spring Series
Three club riders travelled to Milton Keynes for a circuit race as part of the spring series organised by Team Milton Keynes. It was another solid ride by Samuel Abbott who finished in 5th place in the U14 boys event.  In the U16 event Kaleb and Isaac Herbert got their first taste of racing for the club and picked up an excellent 14th and 16th place finish in the U16 event.
U14 boys – Samuel Abbott 5th
U16 Boys- Kaleb Herbert 14th and Isaak Herbert 19th