The racing calendar seems to have been dominated by road races and crits in the last few weeks with the odd open TT event chucked in for good measure and the club riders have posted another good series of results, which has included a strong team performance in the latest round of the West Midlands youth series.
20th April 2019, Worcester St Johns Open Time Trial, K34/25
Two club riders were involved in the WSJ hosted open TT on the K34/25 course in what ended up being a shortened 18.5 mile race due to traffic on the full course.  David Lloyd finished highest overall in 42nd place with a time of 47:25 at an average of 23.4 mph closely followed by Aimee Lane with a time of 48:37 at an average of 22.8 mph finishing 44th overall and fastest juvenile on the day.
4th May 2019 Stratford CC  round 4 West Midlands Youth Series , Stourport
Stratford CC hosted round 4 of the youth series on our own Stourport circuit and there was a strong Wyre Forest presence with 13 riders taking part from the U8 through to U16 category. The day got off to a great start in the U8 girls race with Ruby Bentley finishing in 1st place and Ivy Gregory in 8th.
Next up it was the turn of the U10 riders with Caitlin Pridden picking up a  2nd place podium finish in the girls category, whilst four riders took part in the boys race.  James Saunders finished highest on the day in 6th place and was closely followed by Zac Crozier in 9th, George Gregory in 11th and Harry Lane in 17th.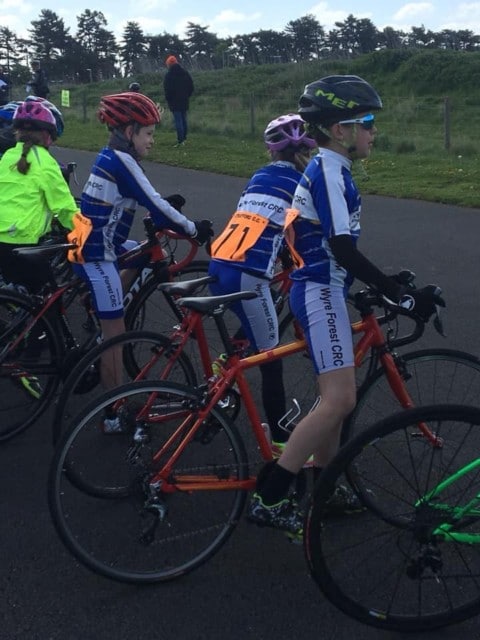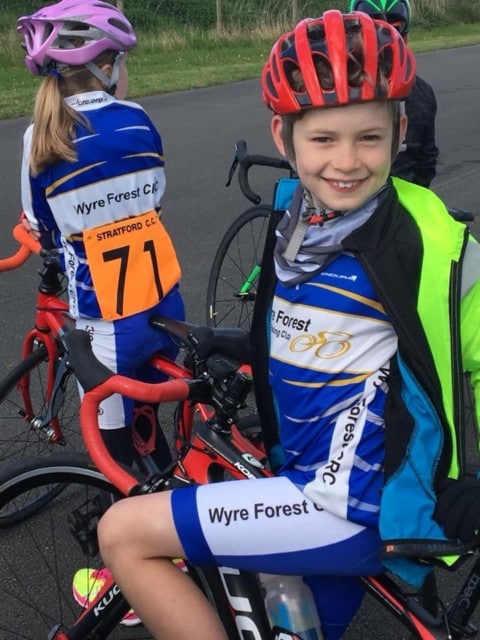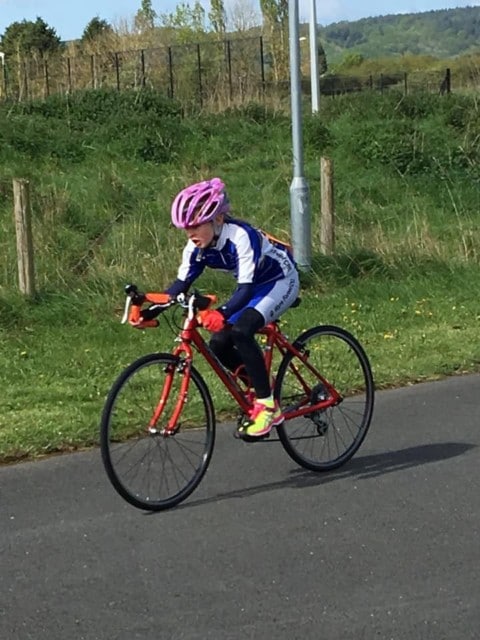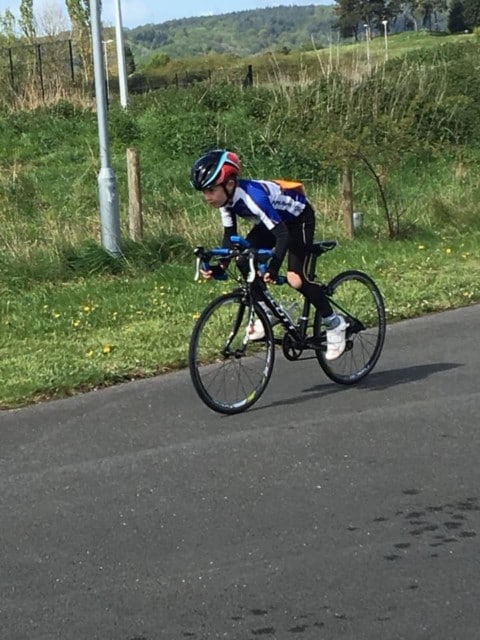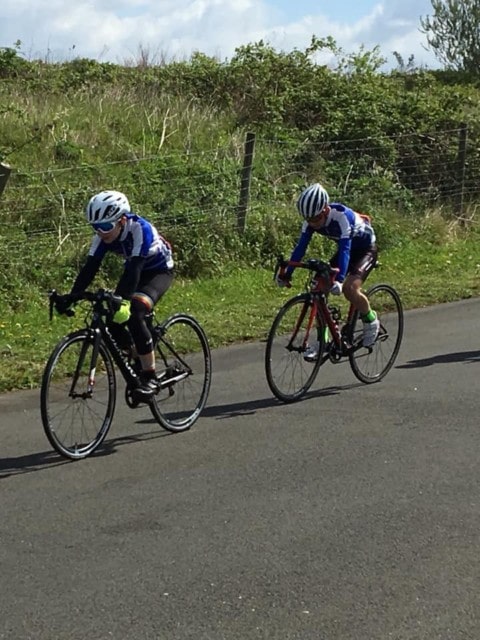 The U12 race saw a another dominant display by Max Hinds who finished in 1st place, particularly sweet given it was his home track which has traditionally been perhaps his least favourite venue results wise.  There were strong rides also from Joe Greening to finish in 8th and Jenson Groves in 11th.
The last two races saw an all female field for the club with Posie Forrester and Kim Greening riding in the U14 category and finishing in 4th and 5th respectively, whilst Aimee Lane secured a podium place finishing 3rd place in the U16 category.  Thanks to a strong series of results the club now stands joint 3rd in the league standings at this point in the season.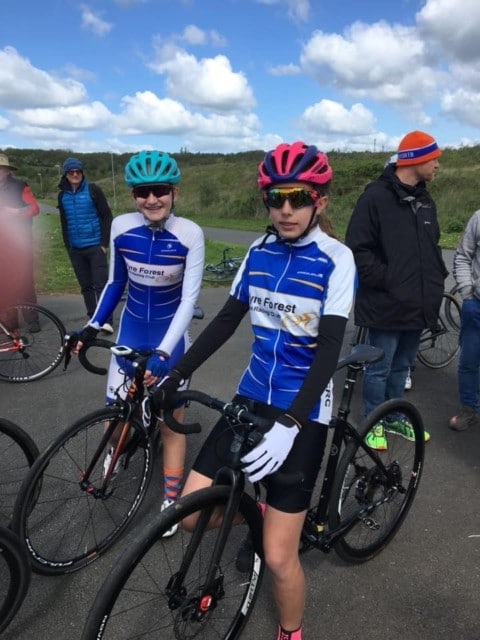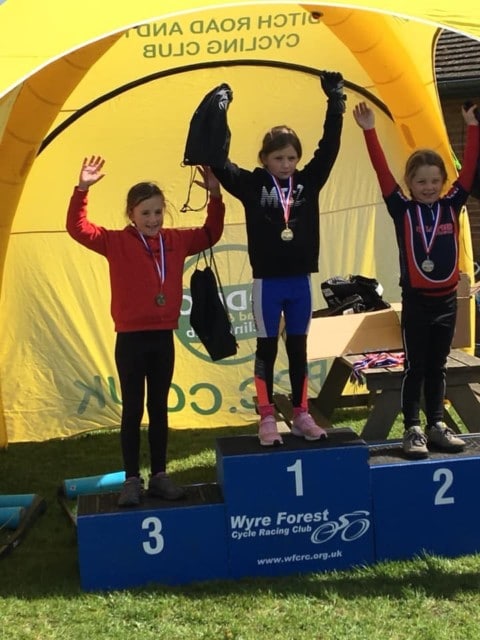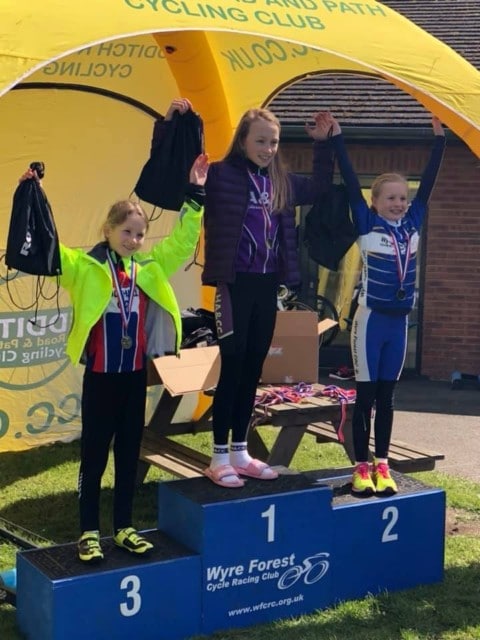 5th May 2019 Phil Ward Memorial Road Race, Leighton
Charlie Genner was the only club rider in action during the the Phil Ward race on the tough Leighton course  in the 2/3/4 category event that saw riders take on 7 laps and race for just over 70 miles.  In a race which saw a number of riders fail to make it to the end it was another superb effort from Charlie who got involved in a number of attacks and breakaway attempts before ultimately dropping back to the main bunch to secure  55th place overall.
7th May, Stourport Summer Series Round 1
Wyre Forest hosted round 1 of the summer series on Tuesday 7th May with both Jono Goulding and Charlie Genner securing top 10 results and picking up  BC points in the process finishing in 9th and 10th place overall.
11th May Bromsgrove Olympique Open TT K33/10
Bromgrove hosted the 10 mile open TT on the K33/10 course.  Aimee Lane was the sole club entry finishing in a time of 25:20 at an average of 23.7 mph to finish 58th overall and fastest juvenile on the day.
12th May, Maindy National Omnium Series
Posie Forrester and Aimee Lane both travelled to Maindy for the national omnium series and whilst they were racing in two different categories both ended up inseparable in terms of final positions with both finishing in 7th in the U14 and U16 categories respectively.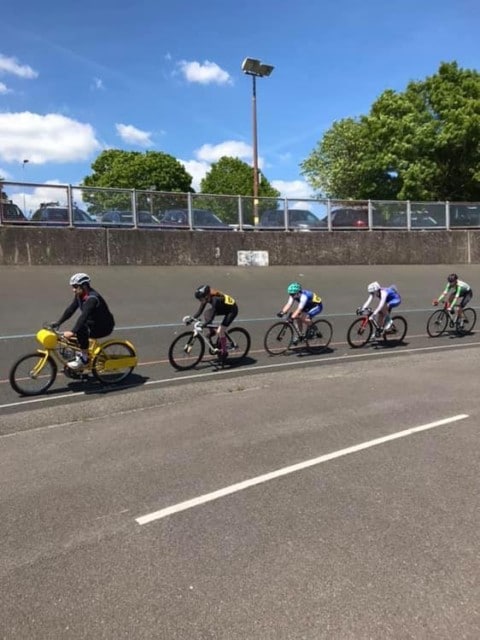 12th May 219 Halesowen A&CC Road Race, Astley
Charlie Genner was involved in the latest round of the West Midlands road race league, which was hosted by Halesowen, and took part on the hilly Astley circuit.  It was another excellent ride from Charlie who finished in the main group of riders to secure 38th place in what was  another field dominated by 2nd category entrants.
30th April, 7th May, 14th May Mallory Park
Max Hinds is loving racing at Mallory park so far this year and the long midweek trip has been worthwhile after a series of superb races which now seems him top the leaders table so far after securing victories in the time trial and scratch race on the 30th April round, 1st in the scratch race on the 7th May and securing bonus points in the intermediate sprint and winning the scratch race on the 14th May .