A really busy few weeks of youth circuit racing and adult time trialing.
Solihull CC Youth Circuit Series Tudor Grange- 26th June
It was great to see a number of club riders competing in the Solihull CC promoted event at Tudor grange and there were a number of excellent results and strong performances from all of the riders competing.  I have recorded the official results as listed still on BC below but am aware that these may change as there were some issues with places.
U8 Boys
Noah Warne 6th
Fabien Mason 9th
Samuel Boazman 10th
Thomas Boazman 13th
Rory Mason 14th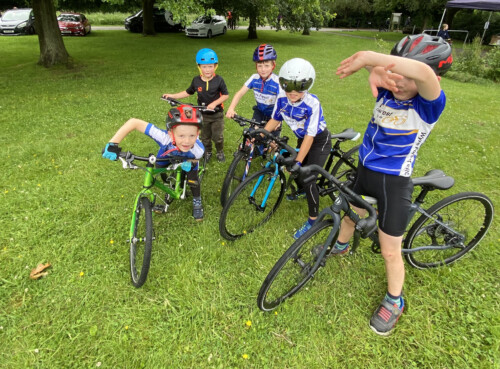 U8 Girls
Victoria Milner-Lane 3rd
U12 Boys
James Saunders 5th
Harry Lane 11th
George Gregory 13th
U16 Boys
Kaleb Herbert 1oth (picking up first BC points- well done Kaleb!)
Isaak Herbert 12th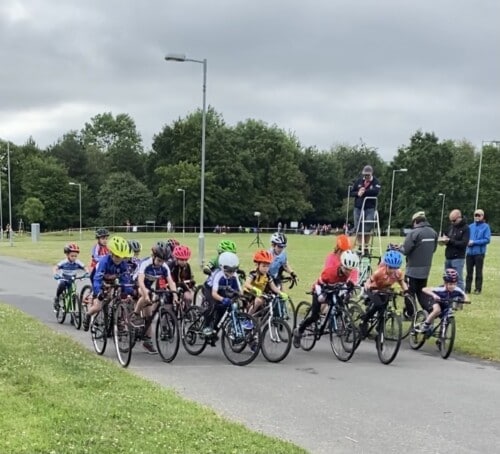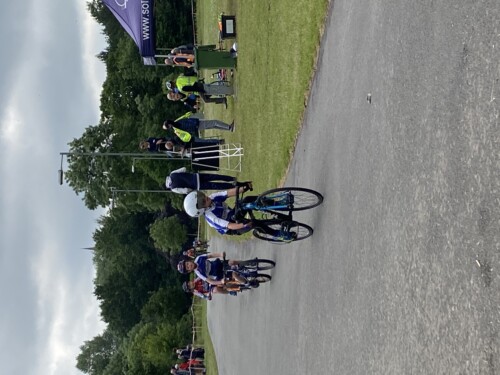 West Midlands Regional Circuit Championship – Stourport 11th July
Stratford CC hosted the final round of this year's West Midlands regional championship and there was a strong turnout of club riders for this fantastic event with a number of top ten finishes and a regional champion.
U8 Boys
Archer McCollin 8th
Fabien Mason 9th
Joshua Tranter 11th
Rory Mason 12th
Harvey Jarman 13th
U8 Girls
Victoria Milner-Lane 5th
Amelie Underhill 8th
U10 Boys
Harry Barr- 17th
U12 Boys
James Saunders 6th
Harry Lane 18th
George Gregory 19th
U14 Boys
Max Hinds 1st
Samuel Abbott 4th
U16 Boys
Kaleb Herbert 13th
Isaak Herbert 15th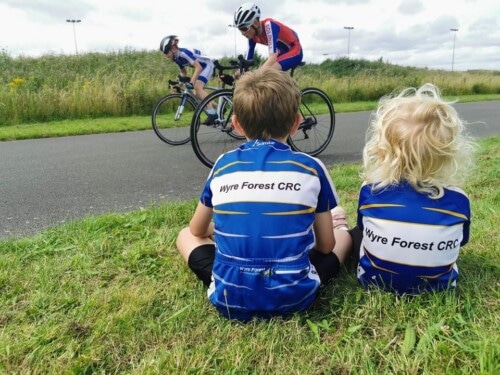 Three of the youth riders have been particularly busy over the last month  travelling up and down the country once more to both regional and national events.
James Saunders has continued his excellent recent form picking up wins at both Lichfield and Darley Moor.  Sam Abbot has taken part in two really great events riding at both the national youth championship in Redbridge and the super tough Scarborough cycling festival.  Max Hinds has continued his outstanding from this season with the standout result being a podium and 3rd place finish at the British National circuit championship followed by winning the West Midlands championship a day later.  Well done boys brilliant results!
Max Hinds
29th June Mallory Park Road Race Leagues- 2nd
3rd July Lichfield CC Curborough- 1st
4th July – Matlock CC Darley Moor – 1st
10th July- British National Youth Circuit Racing Championships Redbridge- 3rd
Sam Abbott
4th July Scarborough Cycling Festival 2021- 60th
10th July- British National Youth Circuit Racing Championships Redbridge- 25th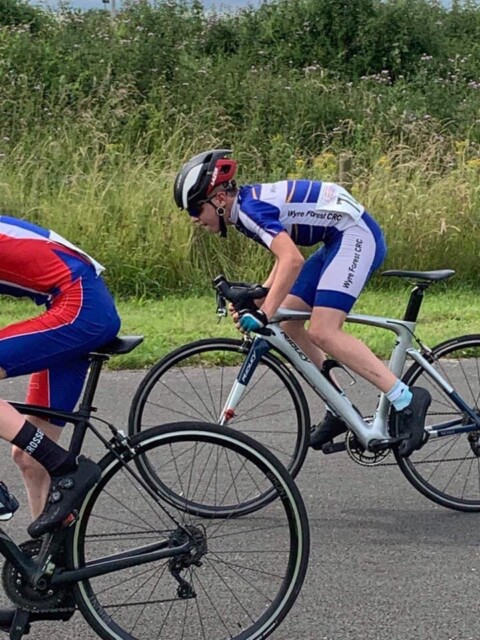 James Saunders
26th June – Solihull CC Youth Circuit Series- 5th
3rd July – Lichfield CC Curborough- 1st
4th July – Matlock CC Darley Moor – 1st
11th July- West Midlands Regional Championship- 6th
West Midlands Youth Circuit Series – Final Standings
Well done everyone that took part in this year's West Midland' youth circuit series. It was a great year of racing despite the challenges of clashing races and COVID bubbles and the club secured second place overall in the West Midlands standings out of the 12 qualifying clubs.  Full results below:
Final club standing– Wyre Forest CRC 2nd place.  Congratulation to winners Solihull CC
U8 Boys final league position
Noah Warne- 4th
Fabien Mason- 5th
Thomas Boazman- 7th
Archer McCollin- 9th
Samuel Boazman- 10th
Harvey Jarman – 11th
Joshua Tranter- 15th
Rory Mason- 18th
U8 Girls final league position
Victoria Milner-Lane – 2nd
Mollie Cook- 5th
Amelie Underhill – 6th
U10 Boys final league position
Harry Barr – 18th
U12 Boys final league position
James Saunders- 2nd
Harry Lane- 9th
George Gregory – 10th
U14 Boys final league position
Max Hinds- 7th
Samuel Abbott – 8th
Jenson Groves -10th
U16 Boys final league position
Kaleb Herbert – 7th
Isaak Herbert- 12th
 Shropshire CCA 25 Mile TT D25/24R 1st July
I made the midweek trip to Welshpool to take part in the Shropshire CCA event on the D25/24R course for my annual reminder of how not to pace a ride.  As predicted a quick first 10 miles was followed up by a grim 15 mile finish and a total time of 1:04:21 (average 23.31mph) to finish in 30th place and 16th veteran rider on the night.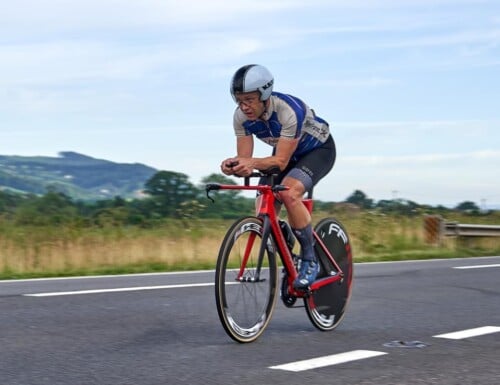 Redditch Road and Path 10 mile TT CC 10th July
Craig Hopkins travelled to the K33/10D course hoping to continue his recent run of good form and was unfortunate to get held up by traffic , which meant he was not able to challenge his previous PB but still put in a strong ride to finish in 23.49 (25.19 mph) to finish in 31st place overall and 20th veteran.
Beacon RCC 10 mile TT Road Bike only 11th July
Three club riders travelled to the Beacon ride bike event on the K33/10S course and it was an excellent performance by all three who secured 1st place in the combined team prize award for WFCRC – well  done everyone brilliant riding!
Fastest on the day was David Lloyd who finished with a time of 24:15 (average 24.74 mph) finishing in 8th place overall and 4th veteran on the day.  In the ladies event Kara Tranter was quickest in 26:06 (22.99 mph) to finish in 8th place overall (3rd senior) and was closely followed by Sue O'Shaughnessy in a time of 26:11 (average 22.92mph) to finish in 9th place overall (4th senior).