Its good to see club riders returning to racing over the last few months as we head into spring and the start  of the new road, circuit and mountain bike racing season as well as plenty of track cycling.
James Saunders
It has been a really busy start to 2022 for James who continues to put in some excellent rides and is showing fantastic progression as he moves into the U14 category across both road and track.
12 Feb 2022 Icebreaker Track Newport Velodrome Omnium 13th place
26 Feb 2022 Icebreaker Track Newport Velodrome Omnium 13th place
5 March 2022 VC Londres Deux Jours de Cyclopark 17th Overall (21st stage 1, 17th stage 2, 28th stage 3, 14th Stage 4)
12 March 2022 National Youth Omnium 6th place
26 March 2022 Lichfield CC Youth Race Curborough 2nd place
Ashfield RC 19 March 2022 Ashfield RC Darley Moor Circuit
Three club riders took part in the Ashfield RC circuit race.  Highest placed was James Saunders finishing in 5th place in the u14 category.  In the U16 race Kaleb Herbert finished in 14th place with brother Isaak coming home in 19th place.
Welsh MTB XC Series 2022
Well done to Mike Haddon who got his mountain biking season of to a great start finishing in 6th place in the Welsh series first round at Builth Wells.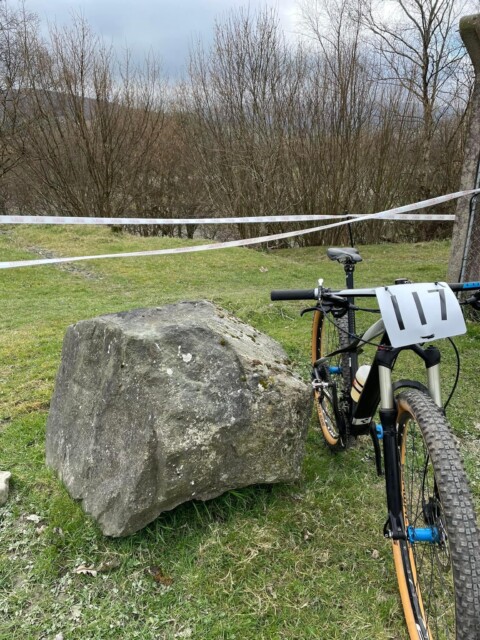 Harlech Sprint Triathlon
I have allowed myself to veer into the dark world of triathlon for one month only to congratulate our very own head ladies coach Kara Tranter for her excellent podium (3rd place) in the Harlech sprint triathlon event finishing with a time of 1:20:32. Well done Kara!